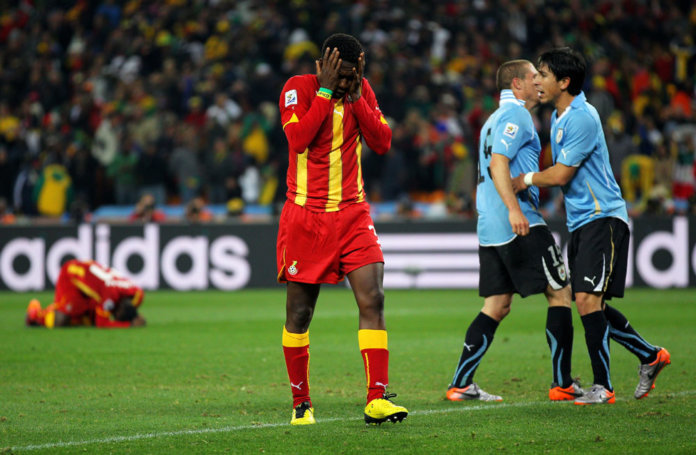 The bad boy of soccer struck again in what has been dubbed as one of the most memorable football matches of the 2010 World Cup. The World Cup was on African soil for the very first time and Ghana was the only African team to progress to the quarterfinals. The whole of Africa and any neutral person were behind the Black Stars team. The stadium was electric with fans waving red, yellow and green flags. If anything Uruguay had to have been slightly intimidated by this match.
So who is this bad boy of soccer we made mention to earlier, none other than Luis Suarez the footballer that loves to take a bite. In less than 5 seconds Suarez single-handedly saved Uruguay and crushed the hearts of Ghana and probably 80% of the world with the second "Hand of God".
The game started off well as the teams seemed evenly matched and in the 45th minute Sulley Muntari slammed the ball into the back of the net. The crowds erupted and Ghana was finally in the lead. However, their lead did not last long 10 minutes later an unstoppable Diego Forlan knocked a penalty shot past the keeper to even the score. The rest of the game kept both keepers busy and on their toes with multiple attacking shots from each side.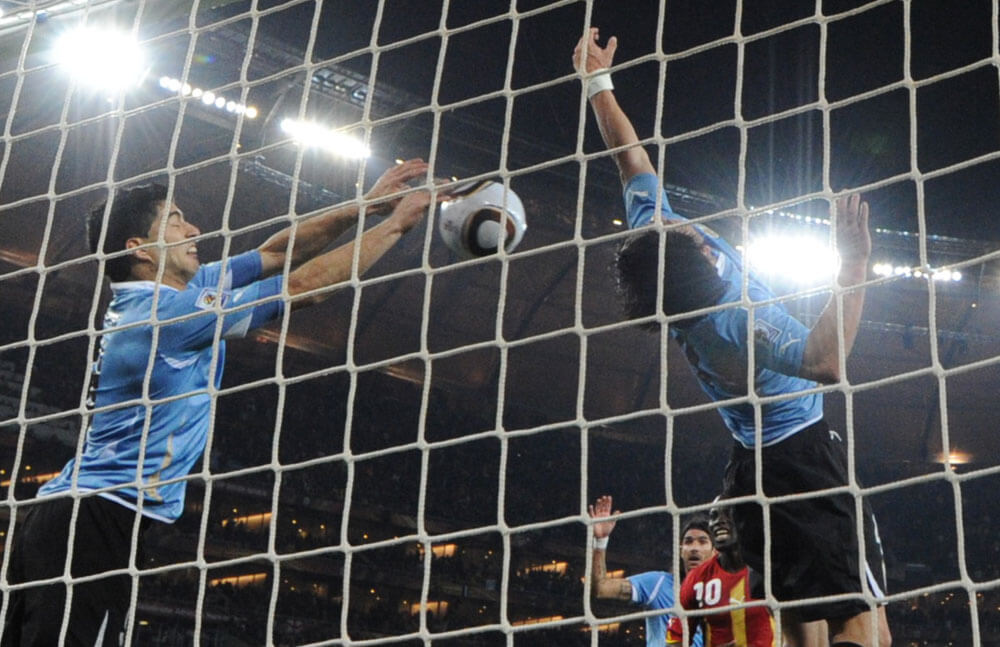 In extra time it looked like Ghana may have sealed the deal. It was slightly chaotic in the box with the black stars scrambling to get the ball into the goals when finally Adiyiah looked like he had done it with a header. The ball flew into the goals where Suarez deftly punched it away, more chaos ensued. Nobody could believe their eyes, Suarez was sent off for his cheating ways (Uruguayans prefer to say heroics) but he had already ruined the game for Ghana. The Black Stars were awarded a penalty kick but, the pressure proved too much for Gyan who found the bar.
The game ended in a penalty shoot-out where Uruguay won 4-2 sending Ghana home.
Watch the Uruguay VS Ghana highlights