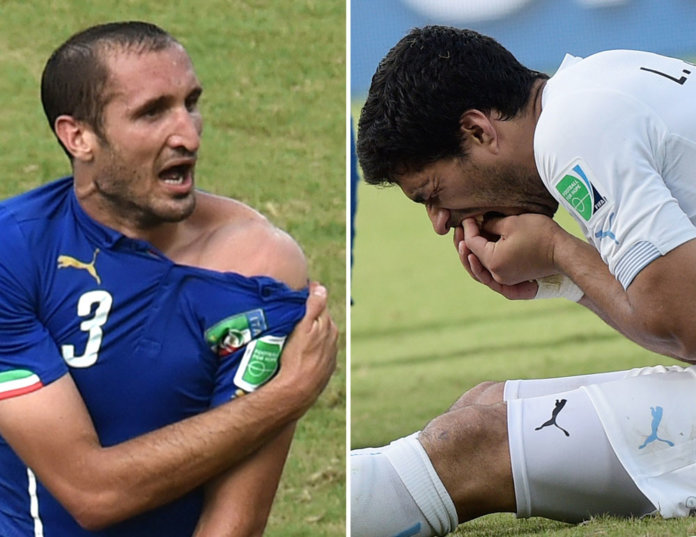 Count Dracula strikes again, the bad boy of football Suarez just can't seem to control himself when things don't go his way. Before the start of the 2014, World Cup Suarez had been on a campaign to try and repair his tarnished name. After two previous biting incidents and his antics at the 2010, World Cup Suarez had a lot of damage to repair. But his campaign of good behaviour didn't last very long.
The 2014 World Cup in Brazil saw Uruguay face off with Italy in their final match of the group stages, a win was crucial for Uruguay to advance while all Italy needed was a draw. It was a hot day in Natal and both teams were struggling to find the back net but in the 66th min Suarez finally seemed to be on target but Italy's keeper Buffon managed to keep Italy safe. This was the catalyst that caused another dental outburst for Suarez. In the 79th minute, Suarez charged Chiellini and they both fell to the floor, no one thought anything of it. Until Chiellini pulled aside his shirt to reveal bit marks on his shoulder. Meanwhile, Suarez behaved like he had fallen and knocked his front teeth on the Italians shoulder.  Referee Marco Rodriguez didn't even book Suarez for his outburst but simply gave Italy a free kick.
The incident clearly threw Italy as they ended up suffering a 1-0 defeat with Uruguay progressing.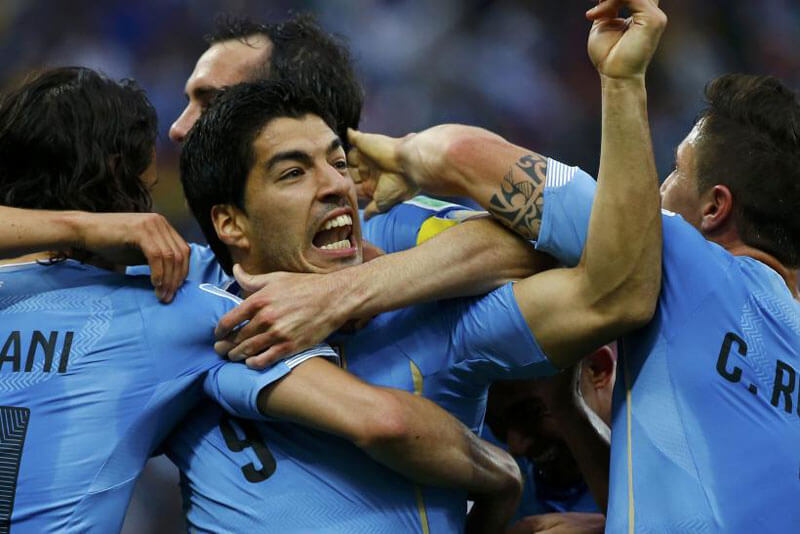 We are left with just one question: Who is on the menu for Suarez this year?