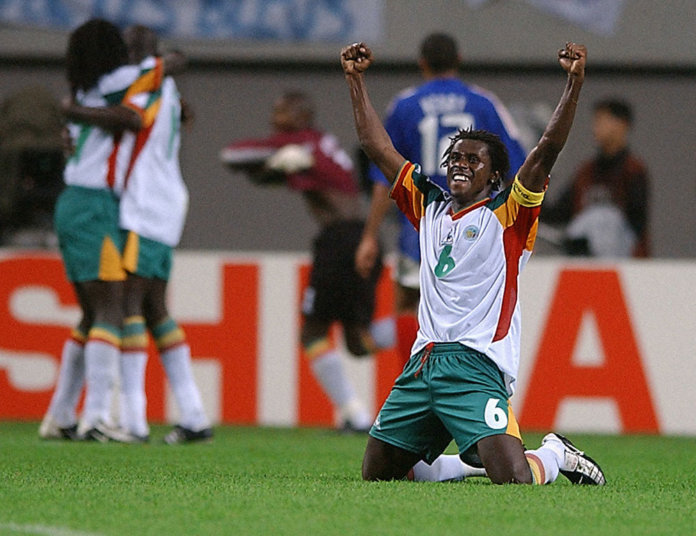 Life can seem unfair when it's the first time your country qualifies for the World Cup and you are drawn into a group alongside the previous World Champions. That is exactly what happened to Senegal in 2002 when they were placed in Group A and their very first match was to be against the then current champions France. The team was confident of their abilities but it seemed a daunting task to the rest of the world who all thought the odds were in favour of Les Bleus.
But, on 31st May 2002, The Lions of Teranga stepped out onto the pitch to play football and instead rewrote the history books. Their then coach Bruno Metsu could only say to them "play as though you are playing a normal team, don't be scared just play football". And that is exactly what his team did, Senegal played their hearts out and in the 29th minute, Papa Bouba Diop scored the very first goal putting Senegal in the lead. They managed to hold onto the lead until the end meaning they claimed victory over the French world champions.
But, that wasn't all Senegal had to celebrate as they proved themselves a force to be reckoned with in their very first tournament.
They went on to draw against Denmark and Uruguay during the group stages, this meant they finished in the 2nd position allowing them to advance to the round of 16. The Round of 16 was nothing but a dream for the Senegalese team and again no one expected them to be Sweden. But, again they shocked the world with a 2-1 victory over the Scandinavians.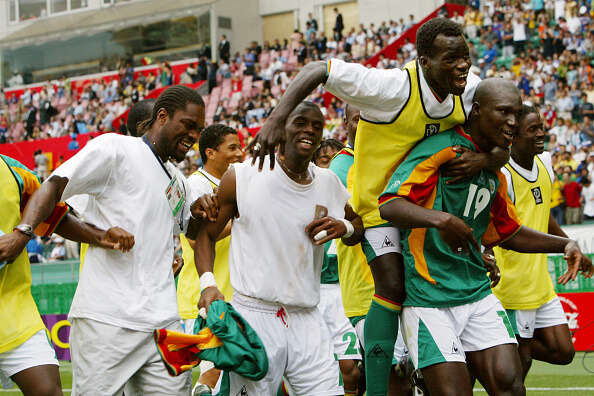 On the 22nd June 2002, the Lions of Teranga's dream tournament came to an end when they faced off against Turkey in the quarter-finals and were defeated 1-0. Senegal became the second team from Africa to go as far as the quarterfinals and made history doing it in their first ever tournament.
Watch highlights of the France Senegal game
Senegal has qualified for the 2018 World Cup in Russia, we are sure they will be hoping to recreate some of this magic again.