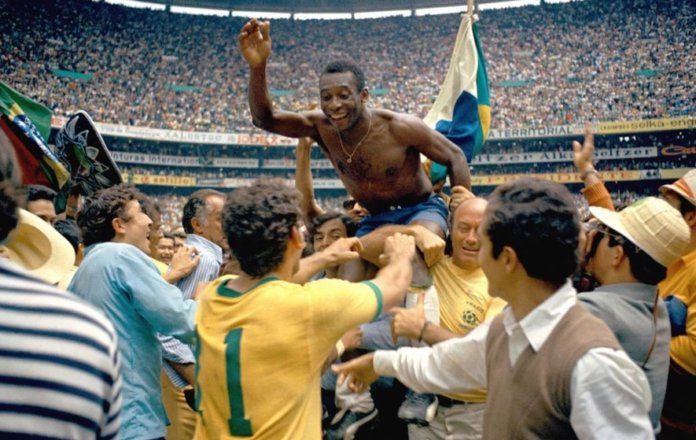 When it comes to football legends he is one of the best, how many other players can hold so many titles including winning the most World Cups.
Edson Arantes do Nascimento affectionately known as Pele played for Brazil and, at the tender age of 17 he played in his very first World Cup in 1958. This was a record-breaking World Cup for Pele at the time he became:
The youngest player in the tournament
The youngest player to play in a World Cup (17 Years and 249 days)
The youngest player to score in a World Cup
The youngest player in World Cup History to score a Hat Trick
The youngest player to ever play in a World Cup final
The youngest player to win a World Cup
When the tournament finished Pele had scored six goals in just four matches, one of these goals was also selected as the best goal of the tournament and he was named the best young player of the tournament.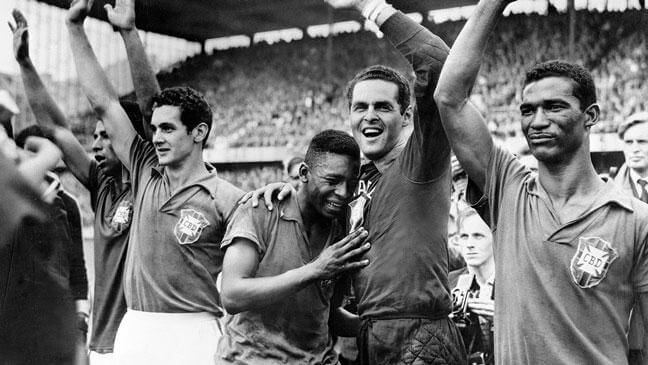 That is a lot to achieve at the age of 17 when playing in your very first World Cup tournament.
In 1962 it was time for Pele to play in his second World Cup, by now he had proven himself and he was rated as one of the best footballers in the world at the time.  However, during the first round, he was injured and forced to sit on the sidelines for the rest of the tournament. The Brazilian team went on to win the tournament under the leadership of Garrincha.
By the time the 1966 World Cup came around Pele was one of the most famous footballers in the world. The Brazilian team was filled with past World Cup champions but it wasn't enough and they crashed out after the first round.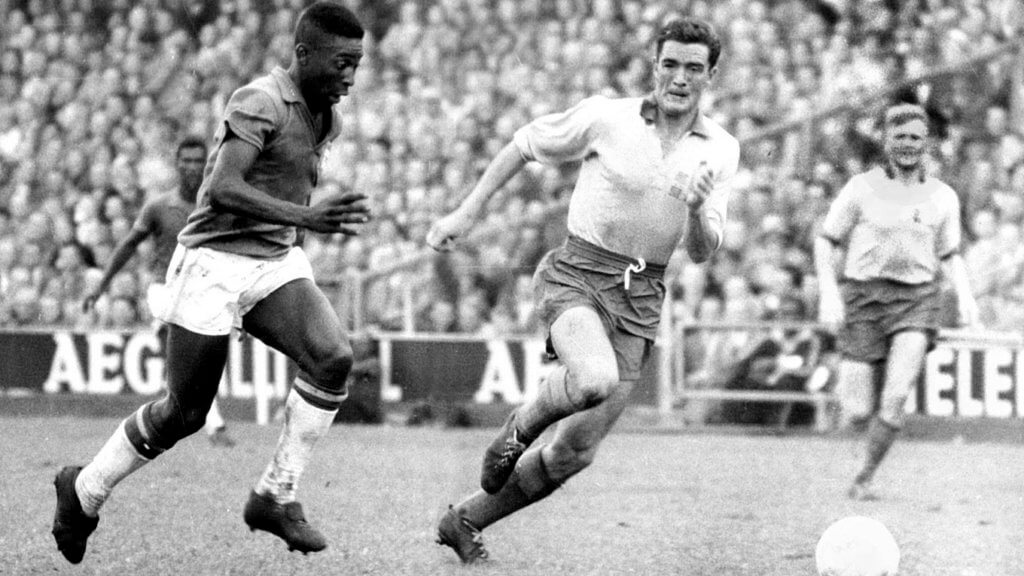 When the 1970 World Cup came knocking Pele was reluctant to play but, he eventually accepted. During the World Cup Qualifying matches, Pele scored six goals (6 matches) ensuring his team qualified. This was to be considered one of his last World Cups, most of the past champion players had retired but this new squad was regarded as Brazils strongest yet. Brazil went on to win the World Cup giving Pele his third World Cup Champion title and he also received the Golden Ball as player of the tournament.
In 2000 Pele was named FIFA player of the Century.
Related: Pele's last game