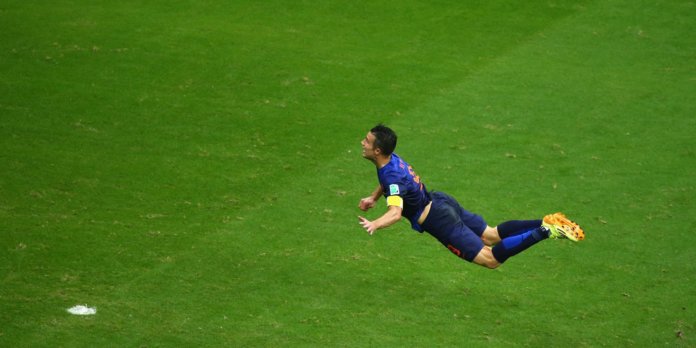 Named the best goal of the 2014 World Cup in Brazil, it inspired memes and jokes around the world. But, no one will forget the day Van Persie flew, the day his team was 1-0 down to Spain and how this turned the game around.
Netherlands were down to Spain and a long pass down the field towards goals was all Van Persie needed. He jumped into the air and headed the ball towards the goals. Viewers were not sure where to focus their eyes on Robin as he flew across the air like Superman or on the ball to see if it went in. Amazingly the ball went over the Spanish keepers head and straight into the goals. Van Persie didn't have a graceful landing but he was up celebrating within a few seconds.
This was the inspiration that Netherlands needed to turn the game around as they beat Spain 5-1 in the end.