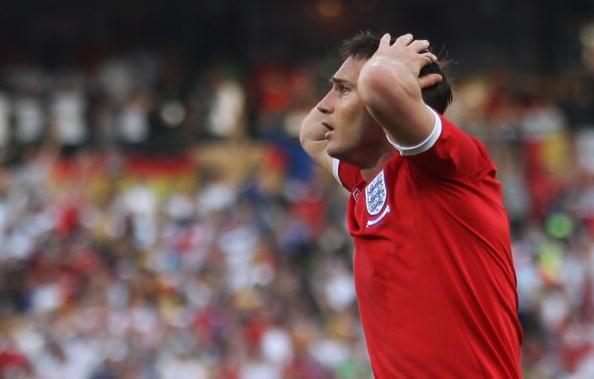 The 2010 World Cup was clearly filled with memorable moments, the heartache of Ghana, the first World Cup in Africa and Lampard's disallowed goal. It was a crucial game, it was a crucial goal, a goal that would have equalized the game except the referee said it was not a goal. It very clearly was a goal and a great goal at that.
It was the last sixteen round and England had a tough game against archrivals Germany. The Three Lions were 2-1 down when Lampard took a long-range shot at the goals. The ball hit the crossbar bouncing down back towards the goals and up again when the keeper grabbed it and continued play. The referee Jorge Larrionda called a no goal and the game continued with plenty of protest from England. Replay after Replay was watched and it was clearly visible that the ball had crossed over the line and had indeed entered the goals before being snatched. England ended up losing the game 4-1 with Germany progressing.
Lampard has managed to see the Brightside of it all, thanks to the dodgy ref decision FIFA has now implemented goal line technology top ensure errors like this do not happen again. The technology was used at the next World Cup hosted in Brazil.