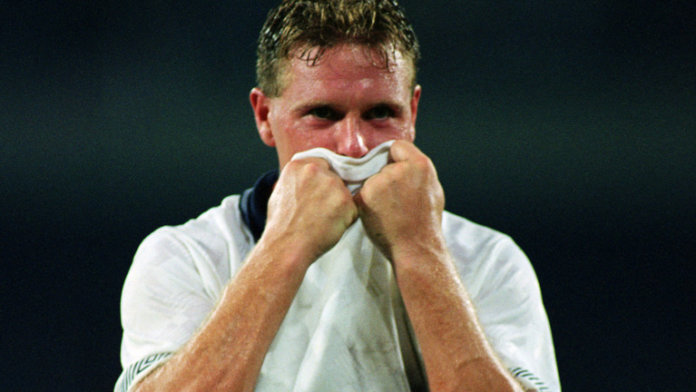 We know soccer brings out the passion is not just the fans but players as well. Why else would some players behave the way they do "cough cough" Zidane and Suarez. But bad behaviour is not the passion we are looking at today. Today we take a look back at one of the most upsetting moments of Paul Gascoigne's career.
It all took place during the Italian World Cup in 1990, Gazza was proving himself to be a footballer not to overlook he was on fire at the World Cup and was one of the English team's star players. But, during the Semifinal match against West Germany Gascoigne did a lunging tackle on Thomas Berthold. This action saw him being booked and sent off, it also meant that if England won the match Gazza would miss the final.
As it all dawned on him Gazza could do nothing but cry. These were not crocodile tears but rather tears of passion and pain at letting his team down or even the frustration of missing out on playing one of the biggest matches of his international career.
However, England lost to West Germany and they did not progress to the finals. But, Gazza's tears and passion will always be remembered.