Liverpool's uncanny knack of causing heart stopping moments continued on Tuesday evening as they dramatically beat Stoke City through a sudden death Joe Allen penalty to advance to the final of the Carling Cup. In what was a dreary game with large patches of disjointed play, a far cry from the thrill a minute goal fest which was the Norwich City game over the weekend, Liverpool looked lethargic and off the pace. Stoke didn't help things by reverting back to their long ball playing style of old with both Peter Crouch and Jonathan Walters starting which was hardly a surprise considering Liverpool's dismal record at defending set plays and corners of late. Stoke clearly came out to frustrate and hopefully take the smash and grab win. Their strategy seemed to be going to plan when Marko Arnautovic scored for Stoke albeit from an obviously offside position but the rest of the game was a bore with clear-cut chances at a premium.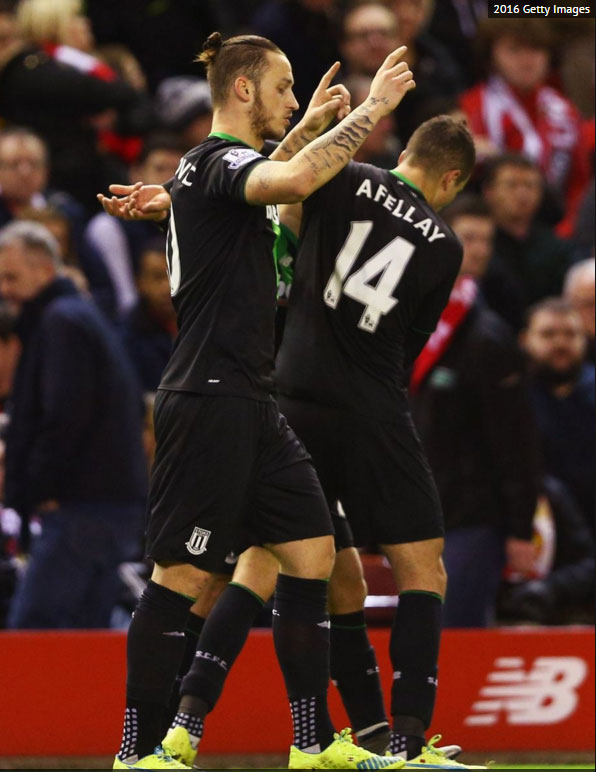 Simon Mignolet has been horrible in recent matches but the Belgian has always been a good shot stopper and he was the hero at Anfield with two magnificent penalty saves. The penalty stakes were level at one all  until Emre Can hit the post to put Stoke ahead. Peter Crouch then stepped up but was denied by Mignolet who produced further heroics to save from Marc Muniesa which left It all up to Joe Allen to score a sudden death penalty which he duly obliged and slotted away. Liverpool advance to the final but I'm certain Liverpool fans would prefer to keep their fingernails un-gnashed and their toes uncurled in future.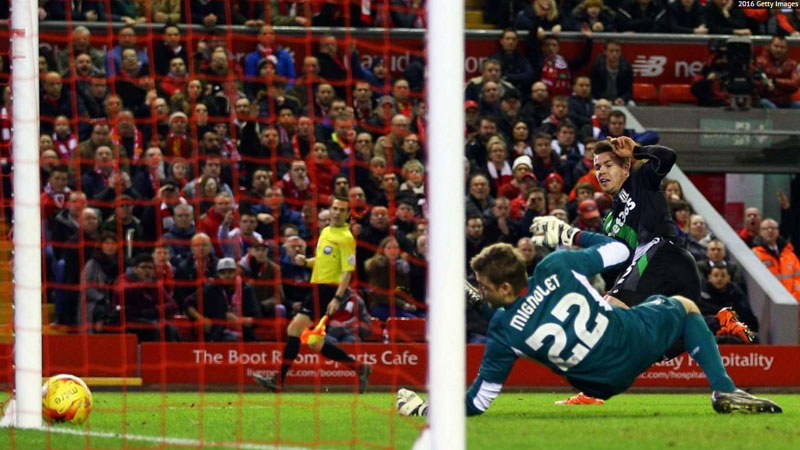 Liverpool may have won but they are clearly missing the sturdiness and leadership of central defender Martin Škrtel who is an absentee through injury and others who are currently on the treatment table and unavailable to Jurgen Klopp. They will have to significantly up their standards if they wish to win their first silverware in three years. Klopp was quoted as saying he is hopeful that Everton win and he will surely be thrilled at having gotten his side into a major final in his first season as coach but will be working hard to get his charges organized and more secure defensively.