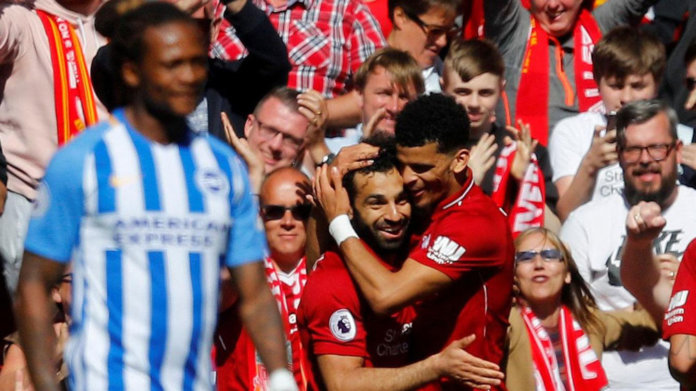 Burnley 1-2 Bournemouth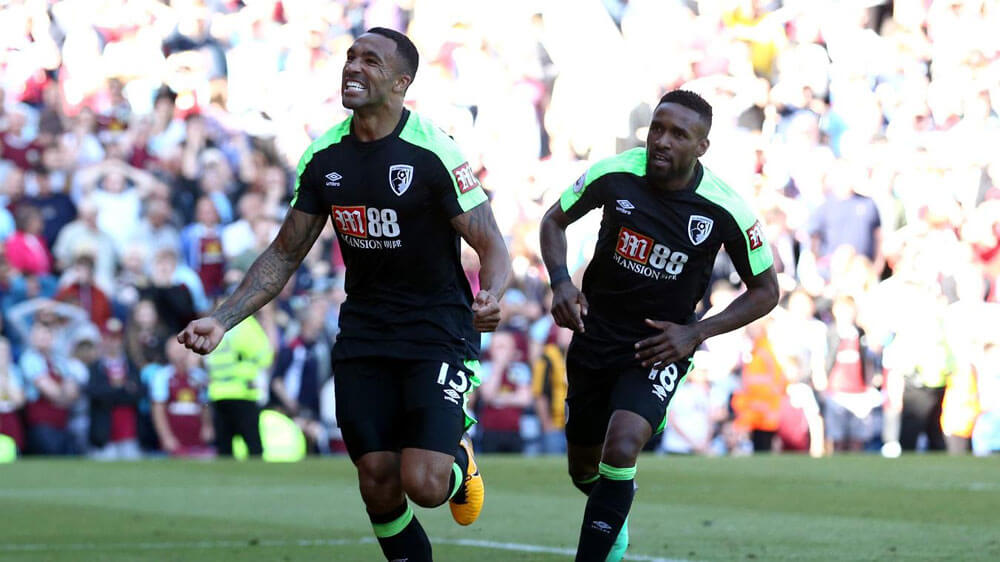 Burnley has had a surprisingly great season so this was a disappointing result to end of the league. Burnley took the lead in the 39th minute but didn't manage to hold on to it for long. Luckily for Bournemouth Wilson was able to net a goal in the last few minutes helping them secure a final 3 points.
⚽ Chris Wood 39' (Burnley)
⚽ Joshua King 74' (Bournemouth)
⚽ Callum Wilson 90+3' (Bournemouth)
Crystal Palace 2-0 West Brom
Relegated West Brom will just be happy their season is over, however, Crystal Palace who are safe from relegation will be happy for another convincing win.
⚽ Wilfried Zaha 70' (Crystal Palace)
⚽ Patrick Van Aanholt 78' (Crystal Palace)
Huddersfield 0-1 Arsenal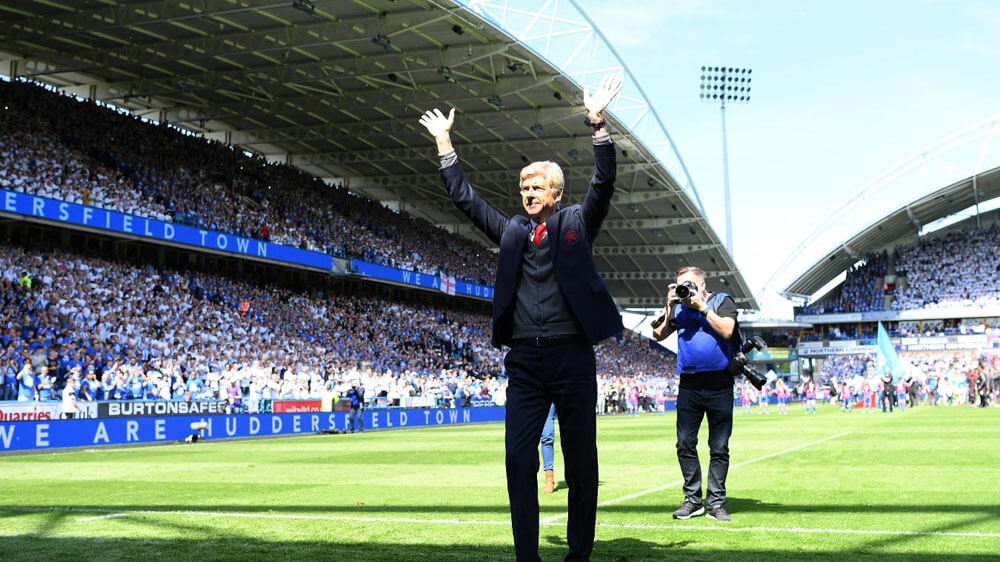 Huddersfield was on a high from their midweek win securing their spot on top of the relegation zone. However, Arsenal was playing their last game under longtime manager Arsene Wenger. Arsenal took an early lead with a goal from Pierre Emerick Aubameyang.
⚽ Emerick Aubameyang 39' (Arsenal)
Liverpool 4-0 Brighton
With one point needed to secure fourth place and guaranteed entry in the Champions League next year, Liverpool had an easy task beating Brighton. Salah was the first to find the back of the net and scored his 32nd league goal this season (a new Premier League record).
⚽ Mohamed Salah 26' (Liverpool)
⚽ Dejan Lovren 40' (Liverpool)
⚽ Dominic Solanke 53' (Liverpool)
⚽ Andrew Robertson 85' (Liverpool)
Manchester United 1-0 Watford
Man United's Michael Carrick was playing his final professional match and was given a guard of honour onto the Old Trafford pitch. It was a lacklustre game with little to play for the Red Devils who only found the target once.
⚽ Marcus Rashford 34' (Manchester United)
Newcastle 3-0 Chelsea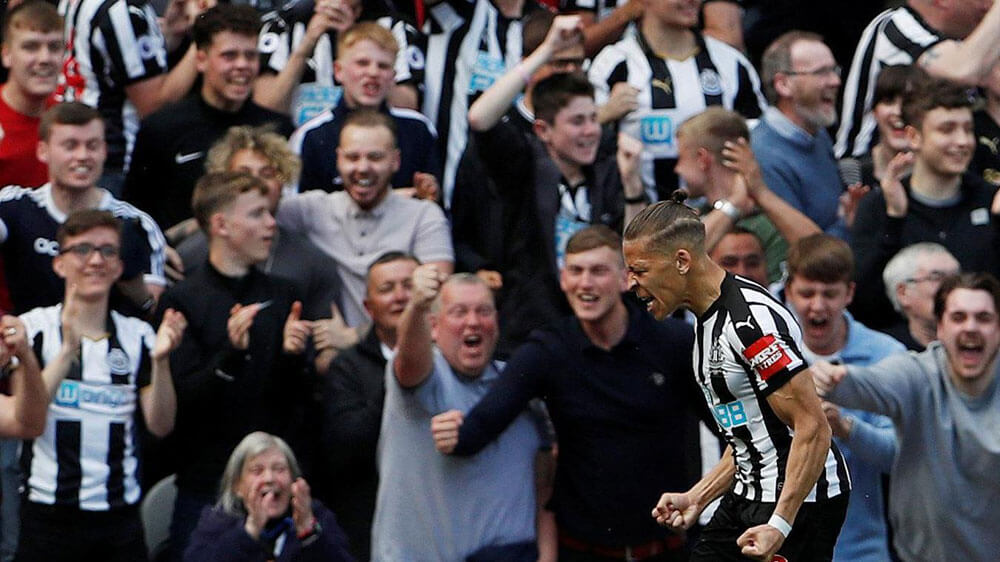 Chelsea threw away their chances at securing the 4th spot and entrance into the Champions League next year but, at least they have the FA Cup final to look forward to. Taking nothing away from Newcastle they played a great game of football with Ayoze Perez securing a convincing win with two goals in the second half. Hopefully, Chelsea gets their heads back in the game before they head to Wembley this weekend.
⚽ Dwight Gayle 23' (Newcastle)
⚽ Ayoze Perez 59' (Newcastle)
⚽ Ayoze Perez 63' (Newcastle)
Southampton 0-1 Manchester City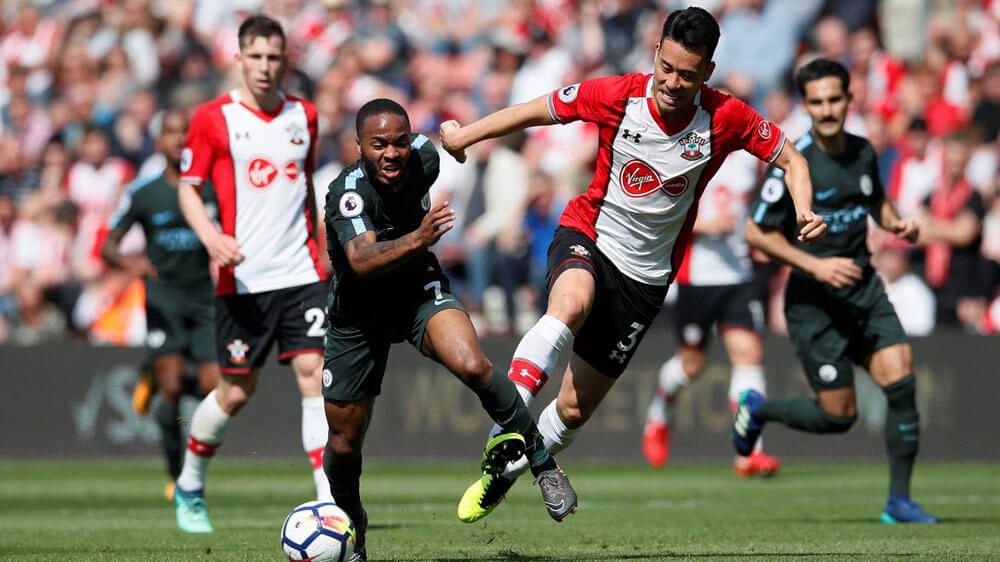 Man City have already claimed the Premier League title and Southampton was all but clear of the relegation zone (thanks to Swansea) so there wasn't much to play for. Thanks to a late goal in stoppage time for Jesus the Citizens were able to secure 100 league points, breaking yet another Premier League record.
⚽ Gabriel Jesus 90+4' (Manchester City)
Swansea 1-2 Stoke
With both teams battling relegation Swansea had more to play for but all hope was lost when Peter Crouch headed a free-kick straight into the nets. Both teams will be exiting the Premier League along with West Brom.
⚽ Andy King 14' (Swansea)
⚽ Badou Ndiaye 31' (Stoke)
⚽ Peter Crouch 41' (Stoke)
Tottenham 5-4 Leicester
With Leicester, all but giving up Spurs must have pegged this game as a walk in the park. But, Leicester seemed to have woken up and the final league game of the season at Wembley was a goal spectacular with Hardy, Kane and Lamela all scoring twice.
⚽ Jamie Vardy 4', 73' (Leicester)
⚽ Harry Kane 7', 76' (Tottenham)
⚽ Riyad Mahrez 16' (Leicester)
⚽ Kelechi Iheanacho 47' (Leicester)
⚽ Erik Lamela 49', 60' (Tottenham)
⚽ Christian Fuchs 53' (OG)
West Ham 3-1 Everton
West Ham did struggling manager David Moyes a favour with their perfect win against a struggling Everton. But it seems both Moyes and Everton's Manager Allerdyce will not be back in the Premier League for the 2018/19 Season.
⚽ Manuel Lanzini 39', 82' (West Ham)
⚽ Marki Arnautovic 63' (West Ham)
⚽ Oumar Niasse 74' (Everton)
Final results on the table