At Nou Camp, Luis Suarez netted a double for Barcelona as they beat ten man Atletico Madrid 2-1 in an action packed fixture.
It was Atletico who went ahead first in the 25th minute when Fernando Torres blasted home a first time shot. But the Spaniard soon turned villain when he was sent off after picking two bookings inside seven minutes.
The sending-off of Torres seemed to change the match on its head as Barcelona upped the tempo after the break and the results were two goals by Suarez. The first one coming in the 63rd minute and the other in the 74th minute.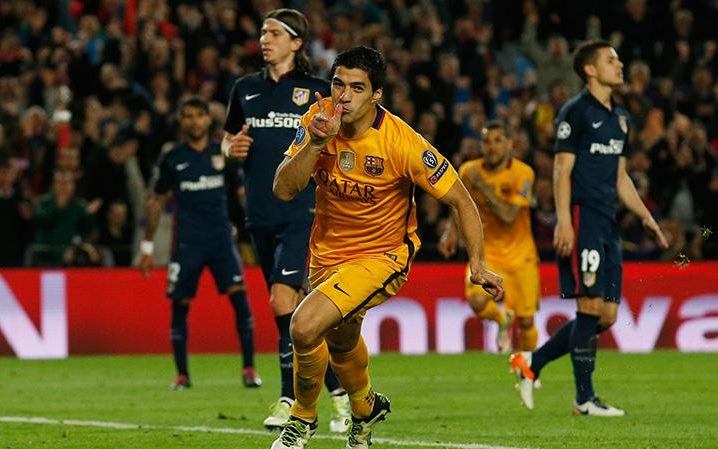 Despite his great show, Suarez who courts controversy a lot was lucky to remain on the pitch for the entire duration of the match as he escaped getting a red card for kicking out at Juanfran in the first half.
But Atletico will rue the absence of Torres who until Tuesday night had scored 11 goals in 17 matches against Barcelona and was tipped to give the Catalan club problems. When he scored in the 25th minute, Atletico Madrid seem to have everything under control as they opted to sit back and defend the narrow lead.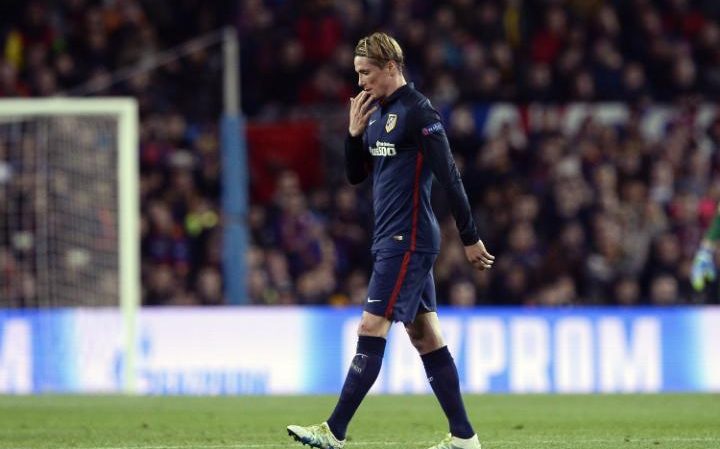 Atletico also did well to deny Barcelona from playing their free flow football by putting several stumbling blocks on their way.
Their plans were however blown out of proportion with the sending off of Torres who turned villain from hero by the needles sending off. His first yellow came for a rough tackle on Barca forward Neymar but he went really low for needlessly clattering into the back of Sergio Busquets.
In Germany, Artudo Vidal scored in the second minute to give Bayern Munich a 1-0 goal advantage against Benfica.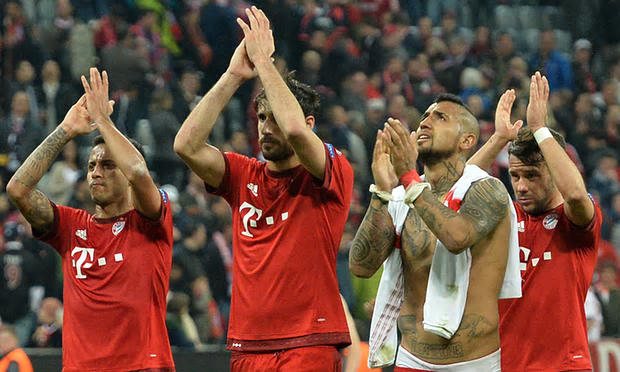 The German Champions will go through to the semi-finals if they do not concede away in the return match.