The hosts go into this fixture just four days after losing 2-1 to arch-rivals Real Madrid in their El Clasico battle.
The loss was the first for Barcelona in 39 matches and they will be hoping to turn it around as they seek to lift five trophies this season. Barcelona have already won the UEFA Super Cup and FIFA Club World Cup. Apart from defending the Champions League, the Catalans are also in line to win La Liga where they have a six point advantage over Atletico Madrid. They have also reached the Copa del Rey final.
For victory, Barcelona will look to Lionel Messi, Luis Suarez and Neymer all of whom have been very influential for them this season scoring some important goals.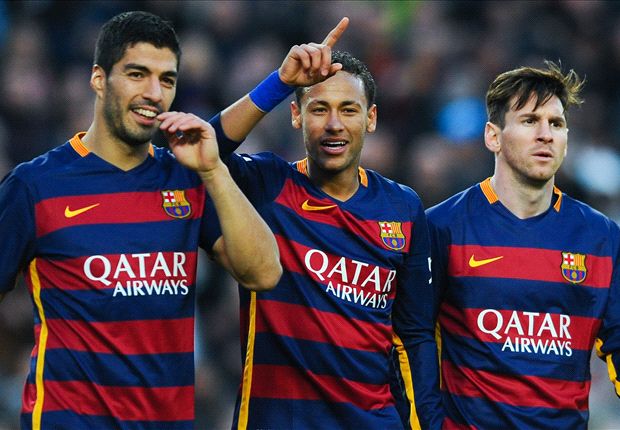 Barcelona have also dominated past meetings between them and Atletico Madrid. This is the 13th time the two sides are meeting in three years with Barcelona having won six times.
In the last three years, Atletico Madrid have managed to neutralize the dominance of Barcelona and Real Madrid in Spanish football and go into Tuesday's fixture with a big reputation.

In 2014, they managed to pull a 1-1 tie at the Nou Camp on their way to winning the La Liga. Atletico will be keen to keep things tight at the back and deny Barcelona and here defender Diego Godin is expected to start after recovering from a harm string injury.
In Germany, domestic champions Bayern Munich will be hoping to put one foot in the semi-final when they take on Benfica in another quarter-final fixture on Tuesday.
The German champions were 7-4 winners over Portuguese side Benfica at the same stage last season and will be hoping this can inspire them once again.
Bayern had lost the first leg 3-1 at away before winning 6-1 at home to make it through. Bayern will be without key man Arjen Robben who has been sidelined by a groin injury . Benfica are in the Champions league quarter-final for the first time in their history and this alone is enough motivation to push them through Bayern.