Harry Kane and Dele Ali both had a wonderful night scoring a double and with it opened up a realistic chance for Spurs to win the Premier League title.
Victory for Spurs was particularly important considering that had they lost, then Leicester would have been just a heart-beat away from a historical title.
Aware of the situation, Spurs were in control right from the word go and showing an aggressive display which their opponents simply could not deal with.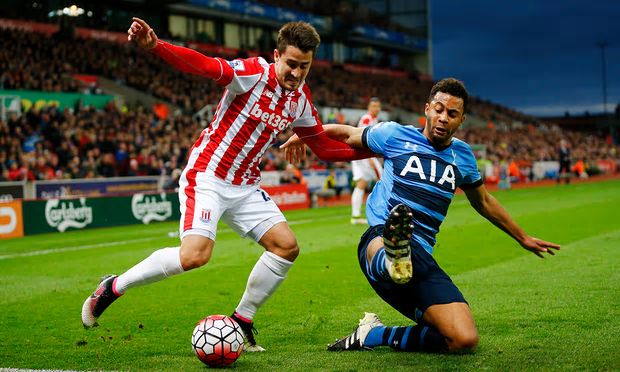 Coming into the match, Spurs were boastful of the best attack in the Premier League with their strikers boasting of a combined score of more than 60 goals.
That coupled with the fact that they have also conceded the least number of goals (25) makes their title ambitions more credible and with four matches to go there is no doubt it will go to the wire.
Spur's remaining fixtures will be against West Brom (home), Chelsea (away), Southampton (home) and Newcastle (away).
Stoke were in big trouble, finding it hard to handle Harry Kane and his partner Ali as the England striker netted his opener from the edge finishing off a Mousa Dembele pass.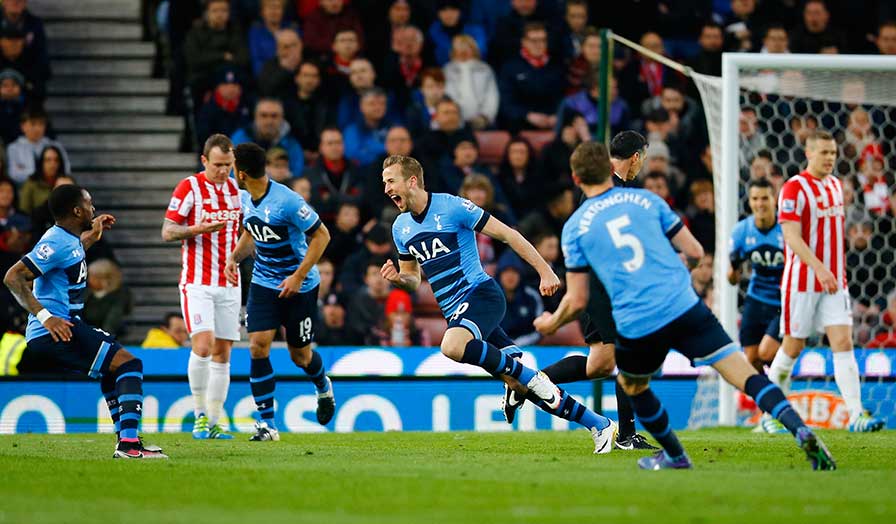 When Ali's chip doubled the lead, there was no way Stoke could make a comeback and was, therefore, no surprise when Kane doubled his score and with it moved to 24 goals.
After the result, Leaders Leicester needs eight points in their remaining four matches to be assured of the title. The matches are against Swansea (home), Manchester United (away), Everton (home) and Chelsea (away).