The win enabled the Foxes to restore their eight-point lead over second placed Tottenham Hotspur and could be just one match away from a historic Premier League title.
If Spurs fail to beat West Brom on Monday, then Leicester will be crowned champions on Sunday if they beat Manchester United away.
Alternatively, the Foxes can wait until May 7 when they play Everton to be assured of the title. This is to say that everything is in Leicester's hands in what has turned out to be a dramatic season for them.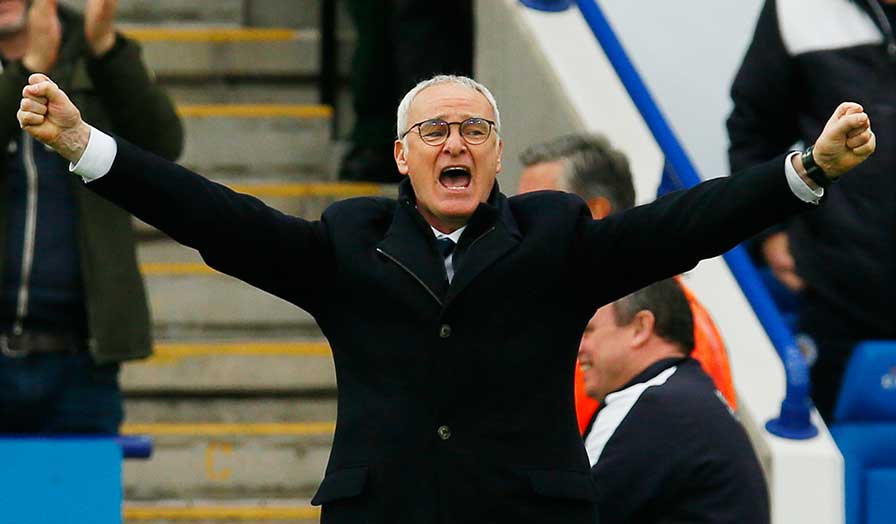 At this time last season, Leicester were struggling to beat off relegation and theirs is, therefore, a fairy tale story.
Despite the absence of big name signings, the Foxes have still managed to hold their own against the so-called big teams. They have made up for the lack of big names with a sense of unity and purpose that has brought the best in them.
That is why even without their top scorer Jamie Vardy on Sunday, they were still able to bring out an impressive performance as there was someone to fill Vardy's shoes.
Vardy has scored 22 goals this season but was suspended for Sunday's match yet it did not seem like Leicester missed him.
Leonardo Ulloa who was preferred to replace Vardy proved himself well with two goals to his name first in the 30th minute and then at the hour mark.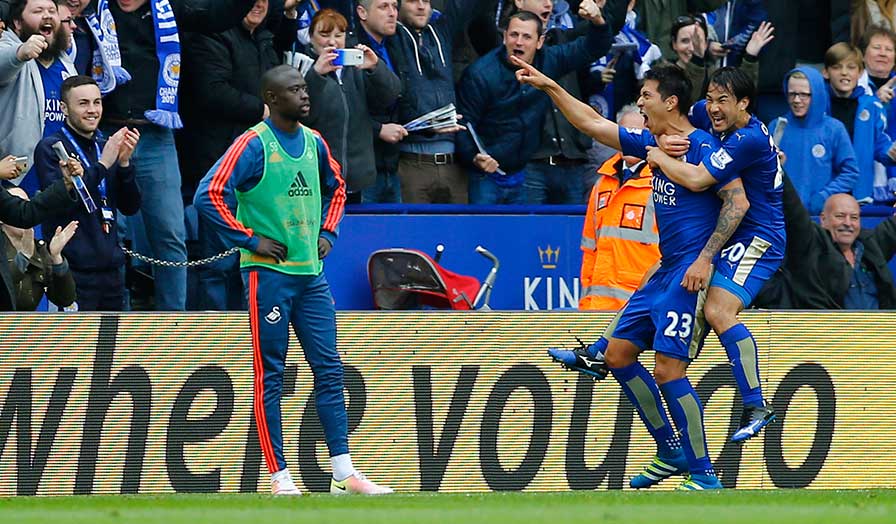 Riyad Mahrez opened the scores for Leicester while substitute Marc Albrighton scored the fourth.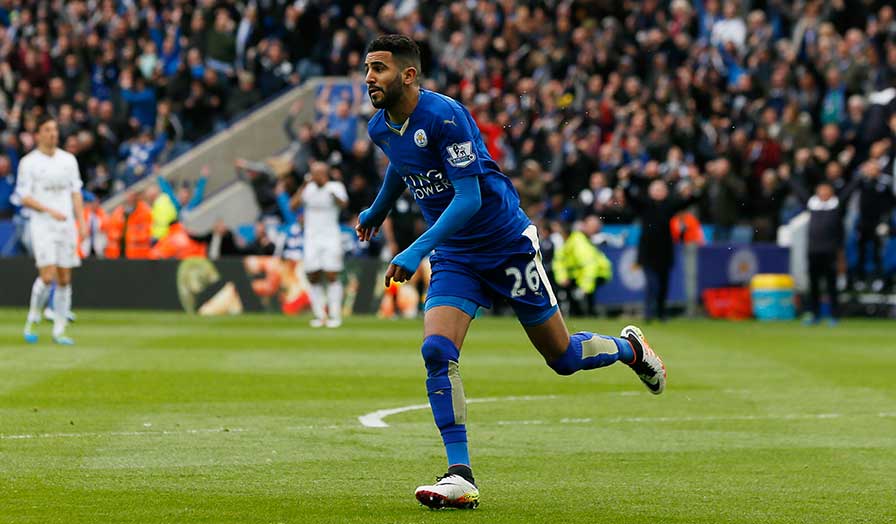 The fight for 3rd continues
The battle for the third spot is evenly poised out between Arsenal and Manchester City. City thrashed Stoke 4-0 while Arsenal was held to a barren draw by struggling Sunderland and both sides remain level on 65 points.
FA Cup action
In the FA Cup semi-final matches played at the weekend, Manchester United and Crystal Palace made it to the final after edging out their opponents.
United beat Everton 2-1 while Palace were 2-1 winners over Watford.