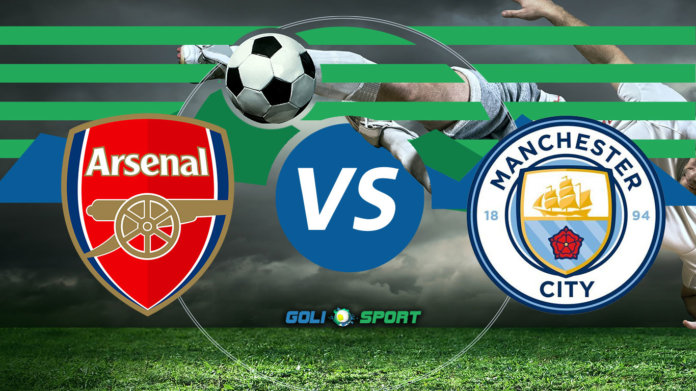 2019/20 English Premier League
Arsenal v Manchester City
Match Day 17
Emirates Stadium
London, England
Sunday, 15 December 2019
Kick-off is at 18h30 CAT
Arsenal will square off with Manchester City in an English Premier League match at the Emirates Stadium on Sunday.
The Gunners secured a 3-1 win over West Ham United away in their previous league game which was played on December 9.
The win ended Arsenal's seven-match winless run in the league having registered four draws and three wins.
They are winless in their last four league games at home having registered three draws and one defeat at the Emirates Stadium.
Meanwhile, City were beaten 2-1 by Manchester United in their previous league game which was played on December 7.
The defeat ended the Citizens' three-match unbeaten run in the league having registered two wins and one draw.
They are undefeated in their last two away league matches having recorded one draw and one victory on the road.
Pep Guardiola, the City manager, says his charges will not give up in the race for this season's Premier League title after losing to United.
"We have to continue. If we are not able to (catch Liverpool), then we want to try next season. Sometimes you don't win, the others are better, and you lose," Guardiola said.

"The normal thing is not winning all the leagues and trophies. Sometimes you lose. The important thing is to not give up."
The last league meeting between Arsenal and City was on the 3rd of February 2019.
City thrashed Arsenal 3-1 in a match which was played at the Etihad Stadium.
Head-to-Head (Last Five Premier League Matches)
Matches – 5
Arsenal wins – 1
City wins – 4
Draws – 0