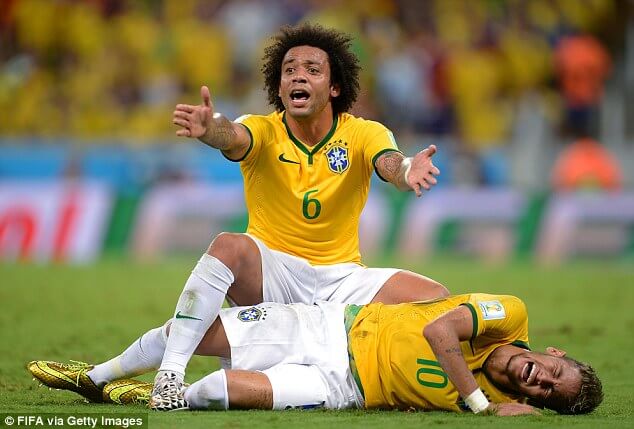 Unlike Drogba who broke a bone before a World Cup tournament, Brazil's star player Neymar, unfortunately, broke a bone during the quarterfinal match. Brazil was playing Colombia for a spot at the semis when disaster struck.
Colombian defender Juan Zuniga jumped up for a header when his knee collided with Neymar's back. The Brazillian fell to the ground immediately and it was clear he was in pain. He was taken off the field in a stretcher and it was later confirmed he would miss the rest of the tournament. Neymar had broken one of his vertebrae and would be out for four-six weeks.
The host team went on to play the semifinals against Germany where they suffered an embarrassing defeat of 7-1.
Neymar has been selected to play for Brazil at this year's World Cup but, it seems he has a nagging injury that is causing concern for the Brazillian team who have not yet confirmed if he will be playing.