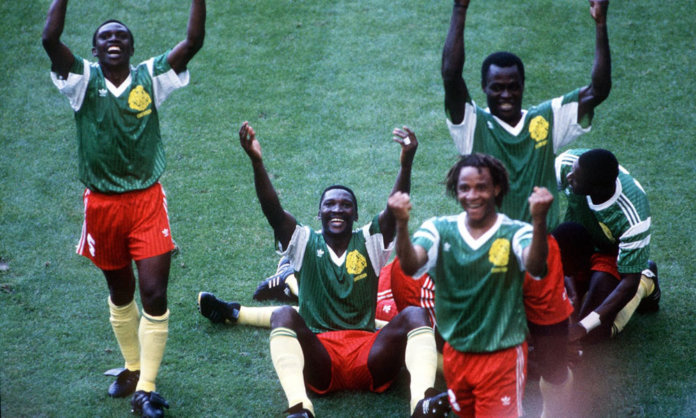 What is a World Cup Tournament without a few surprises and shocks along the way? One of Africa's favourite shock wins has got to be the 1990 World Cup where an almost unknown Cameroonian team took down Diego Maradona and the current World Champions Argentina. The World Champions were pooled in group B and their first match was against Cameroon, a game everyone around the world thought had a predictable result.
But, Cameroon emerged victorious thanks to a goal from Omam-Biyik. The match was littered with red cards but all that matters is that Cameroon beat an Argentinian team featuring the legend Maradona!
"No one thought we could do anything here against Maradona, but we knew what we could do," goalscorer, François Omam-Biyik, said after the game.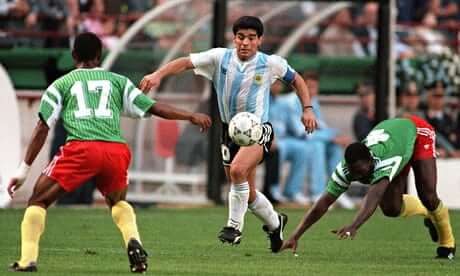 The victory was exactly what Cameroon needed to start the tournament, they ended the top of their group and beat Colombia in the round of 16. For the quarter-finals, they faced off to England who narrowly beat them knocking Cameroon from the tournament 3-2.
The quarter-finals were the furthest an African team had ever been in the tournament (since then Senegal (2002) and Ghana (2010) have both played in the quarter-finals). Thanks to the success of this Cameroonian team FIFA decided to allocate the CAF qualifying zone and additional place for the next World Cup Tournament.