Stoke VS Manchester City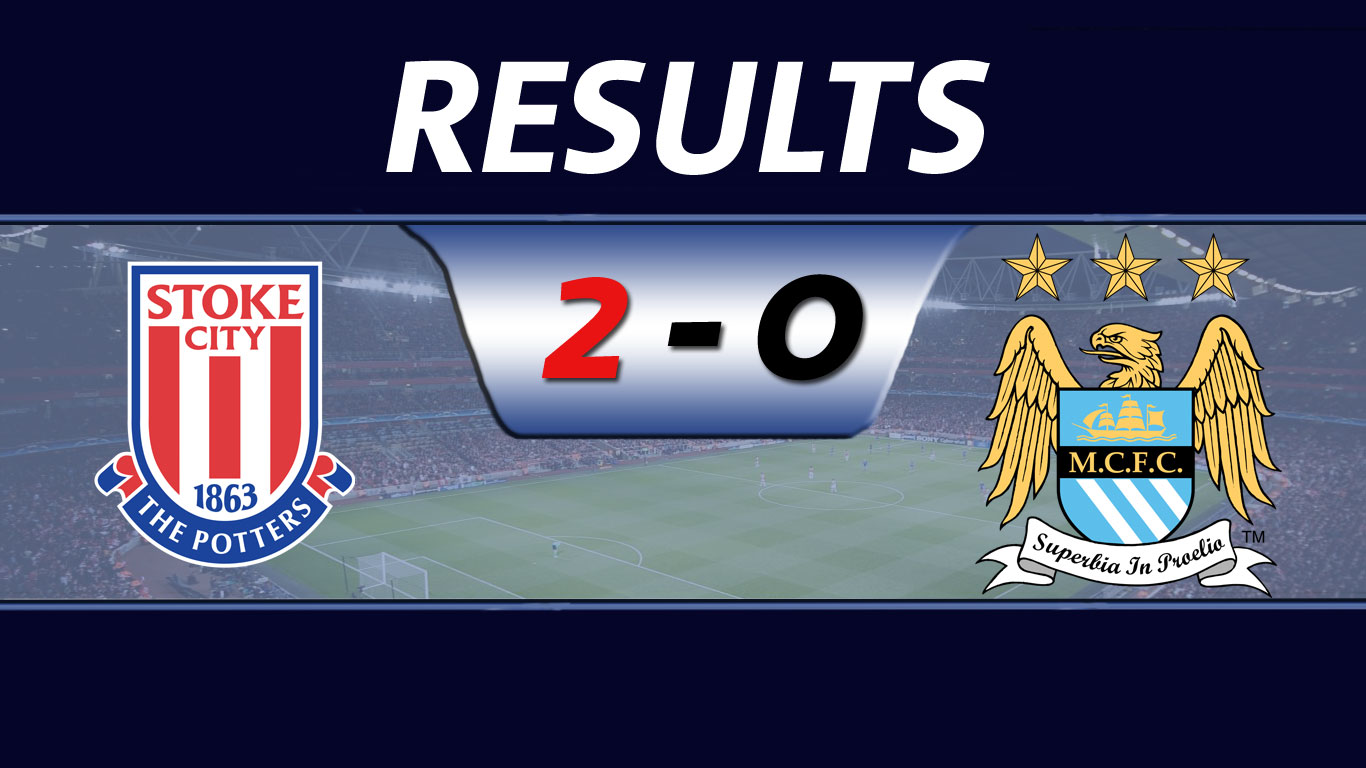 Manchester City's title hopes floundered following their latest 2-0 loss to Stoke City on Saturday.
The loss, the latest in a series of poor results will certainly give fellow title contenders Arsenal, Manchester United and Liverpool hopes of catching up.
But looking into the nitty gritty of the loss, City look to be greatly missing team captain Vincent Kompany.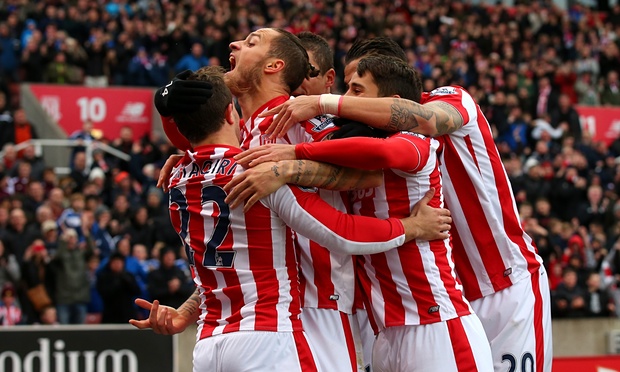 City look to be struggling a lot without the Belgian who is out with an injury and the longer he stays out the more City will continue to struggle at the back.
Stoke will take great pride in the performance of Marko Arnautovic who scored a double to sink City at home.The Austrian looked great and could easily have scored a hat-trick had he made use of the chances that came his way. Nonetheless, he will still be proud of his performance at home.
Match Statistics:
Free Kicks: Stoke 10 Man City 10
Total Shots: Stoke 7 Man City 10
Shots on target: Stoke 4 Man City 4
Corners: Stoke 1 Man City 6
Swansea VS Leicester
The biggest beneficiaries of City's loss were Leicester City who moved back to the top of the log following an impressive 3-0 win on the road against Swansea to continue an incredible performance.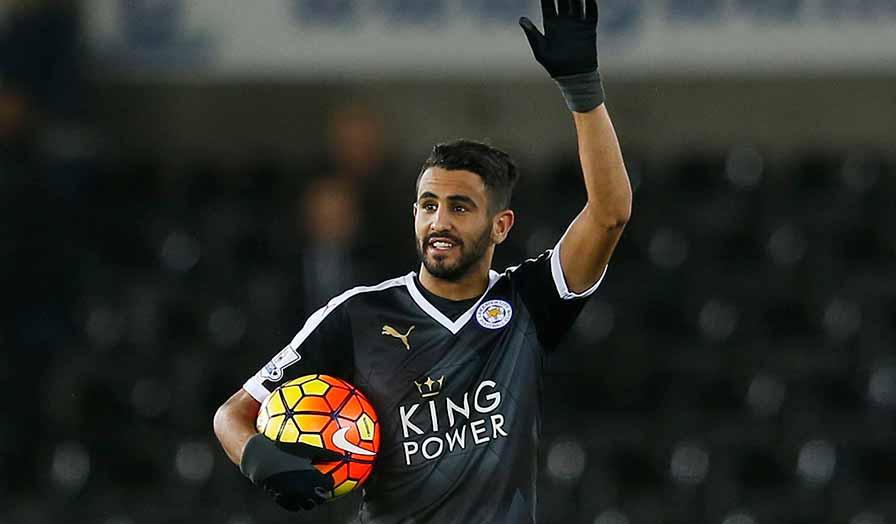 Match Statistics:
Free Kicks: Swansea 21 Leicester 5
Total Shots: Swansea 10 Leicester 10
Shots on target: Swansea 2 Leicester 5
Corners: Swansea 3 Leicester 8
Manchester United VS West Ham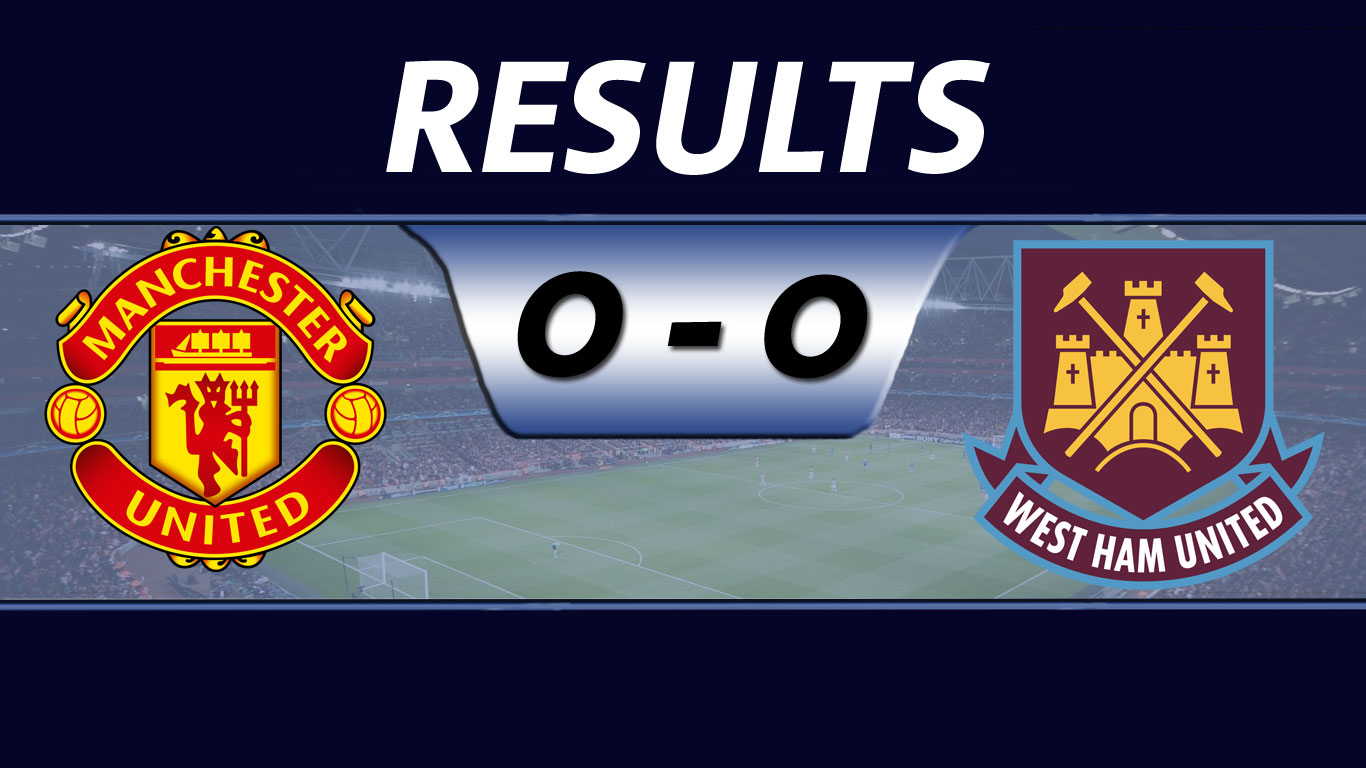 While Leicester took advantage of City's fall to go up, Manchester United coach Luis Van Gaal must still be wondering what to do in regard to the team's poor striking force following a barren draw against West Ham at home.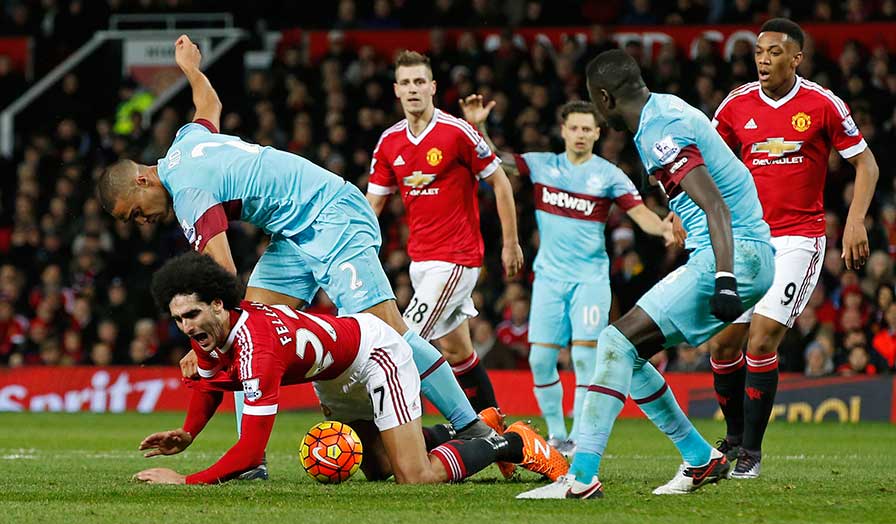 United's poor scoring form is tied to the performance of their top striker Rooney who has been anything but impressive this season.
Match Statistics:
Free Kicks: Man Utd 14 West Ham 12
Total Shots: Man Utd 12 West Ham 7
Shots on target: Man Utd 1 West Ham 2
Corners: Man Utd 6 West Ham 2
Chelsea VS Bournemouth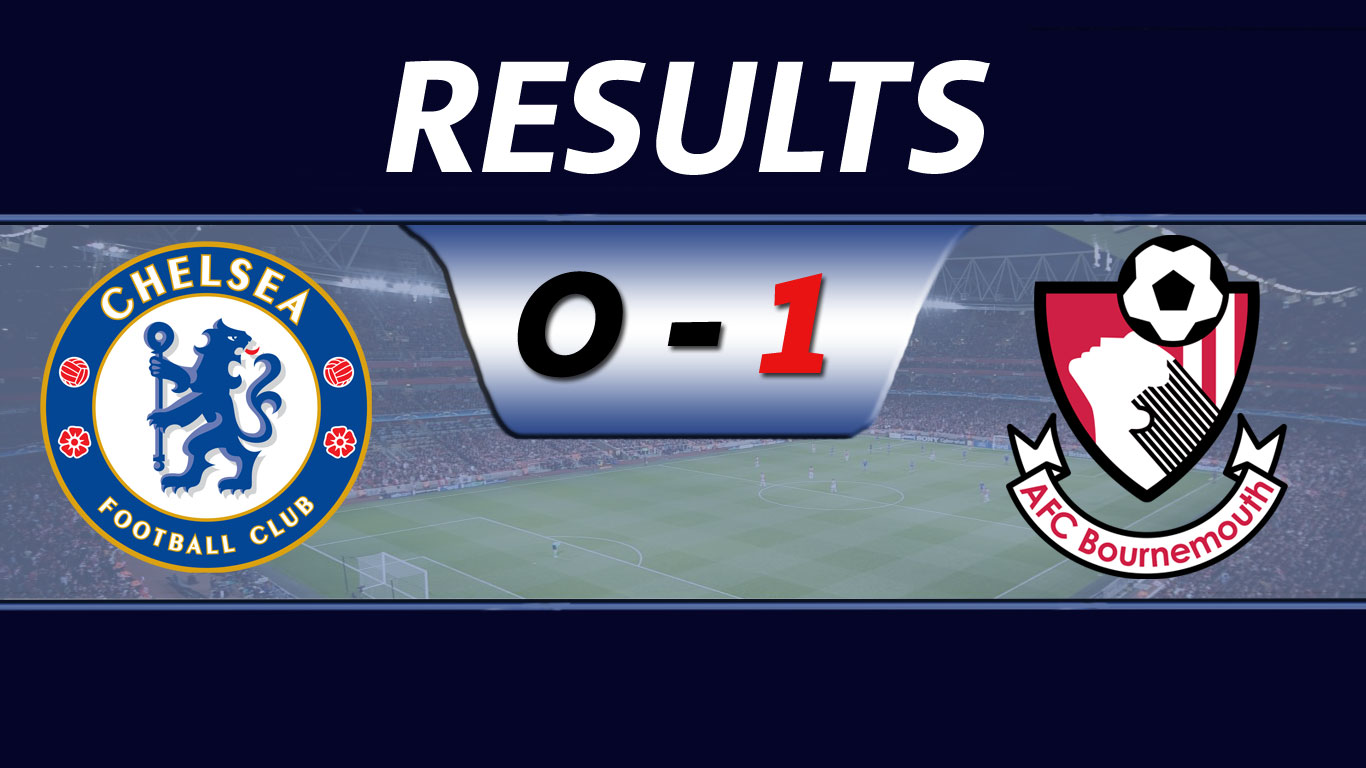 Will Jose Mourinho survive the axe following the latest loss to lowly Bournemouth? It looks like Mourinho's time at Chelsea is running out following the latest 1-0 loss and now it could just be a question of when he is going to be shown the door.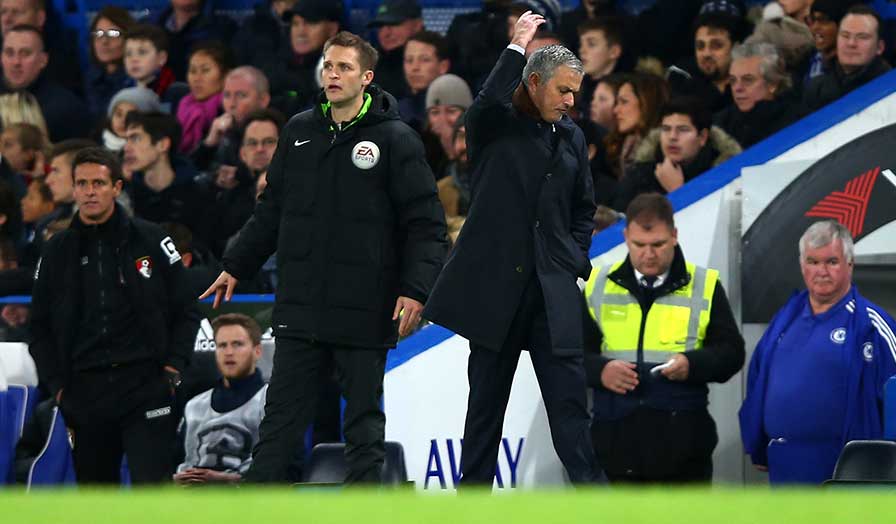 Chelsea have looked far from the team that won the league last year and will be lucky to finish among the top five this year.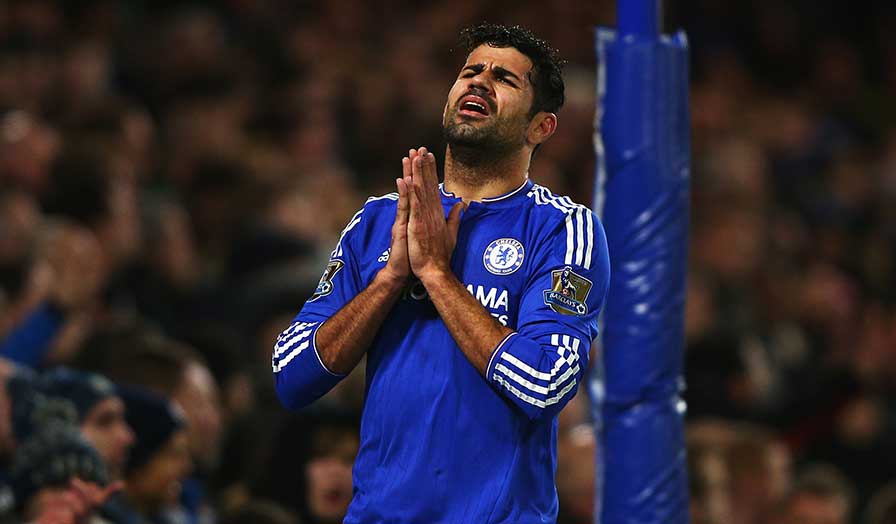 Match Statistics:
Free Kicks: Chelsea 13 Bournemouth 12
Total Shots: Chelsea 15 Bournemouth 9
Shots on target: Chelsea 6 Bournemouth 5
Corners: Chelsea 11 Bournemouth 4