There was no doubt that the press conference held last night was going to be more about Van Gaal then the team and their upcoming match against stoke. But nobody was prepared for the rant Van Gaal would deliver to the press and the fact that once finished he got up and left. In the past weeks the press has been rife with speculation over Van Gaal's position at Man United. And with Mourhino back on the hunt for a new job rumors were fueled and guesswork went on that he would replace Van Gaal.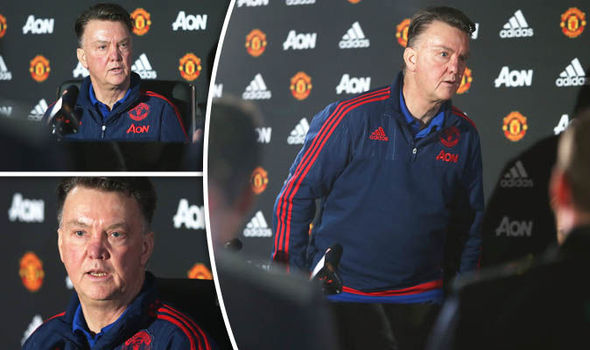 When asked for a response to a claim from Wenger that press treatment towards Van Gaal was disrespectful Van Gaal began his rant.
"Has anybody in this room not a feeling to apologise to me? That's what I'm wondering."
He claimed rumours were affecting his family and friends who were calling him out of concern.
"I think I was already sacked, I read. I have been sacked. My colleague (Mourinho) was here already. What do you think happens with my wife or my kids? Or with my grandchildren? Or with the fans of Manchester United? Or my friends? What do you think?
Van Gaal went on to say he had the support of his club and had even been telephoned by Sir Alex Ferguson, David Gill and Ed Woodward all offering their support. Once he had finished he wished everyone a merry Christmas and maybe a happy new year, then said "Enjoy the wine and mince pie" and left.
The Sun have responded with an apology to Van Gaal – but not the type he was looking for we are sure.