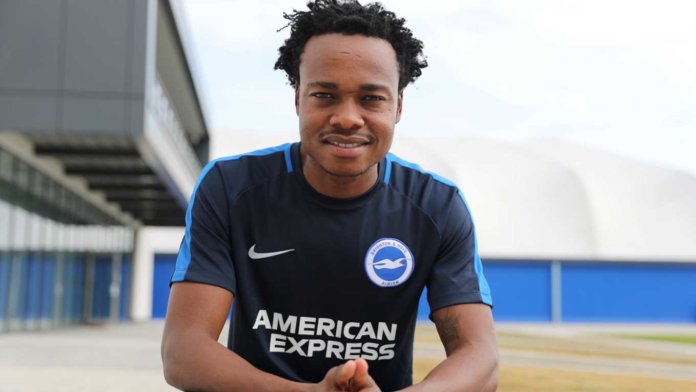 New Brighton & Hove Albion has today confirmed the transfer of South African striker Percy Tau from Mamelodi Sundowns.
Tau has signed a four-year deal and will become the Albion's 7th first team signing for this Summer transfer window. He has been loaned out for the moment and will be heading off to gain more experience.
Tau said
"Going out on loan is always good to help a player develop and get better. It's new for me to be in Europe, and I'll get to work on myself and a few things that I need to improve.

"I'm hoping to get a better understanding of the game from playing there. It's a different approach to what we're used to in South Africa. It's exciting football."
South African fans will be familiar with Tau as he was named South African Player of the year in 2017/18 and helped his team Mamelodi Sundowns win the ABSA Premier League title by scoring 13 goals.
"This move should help me play more international football. I'll be learning a lot, which will also be good for my country."

"Hopefully I can make some great memories here – I love making memories and I'm so happy to be here.

"I'm very impressed with the facilities, they're better than what I'm used to. It's something I expected and it's a better place to be."