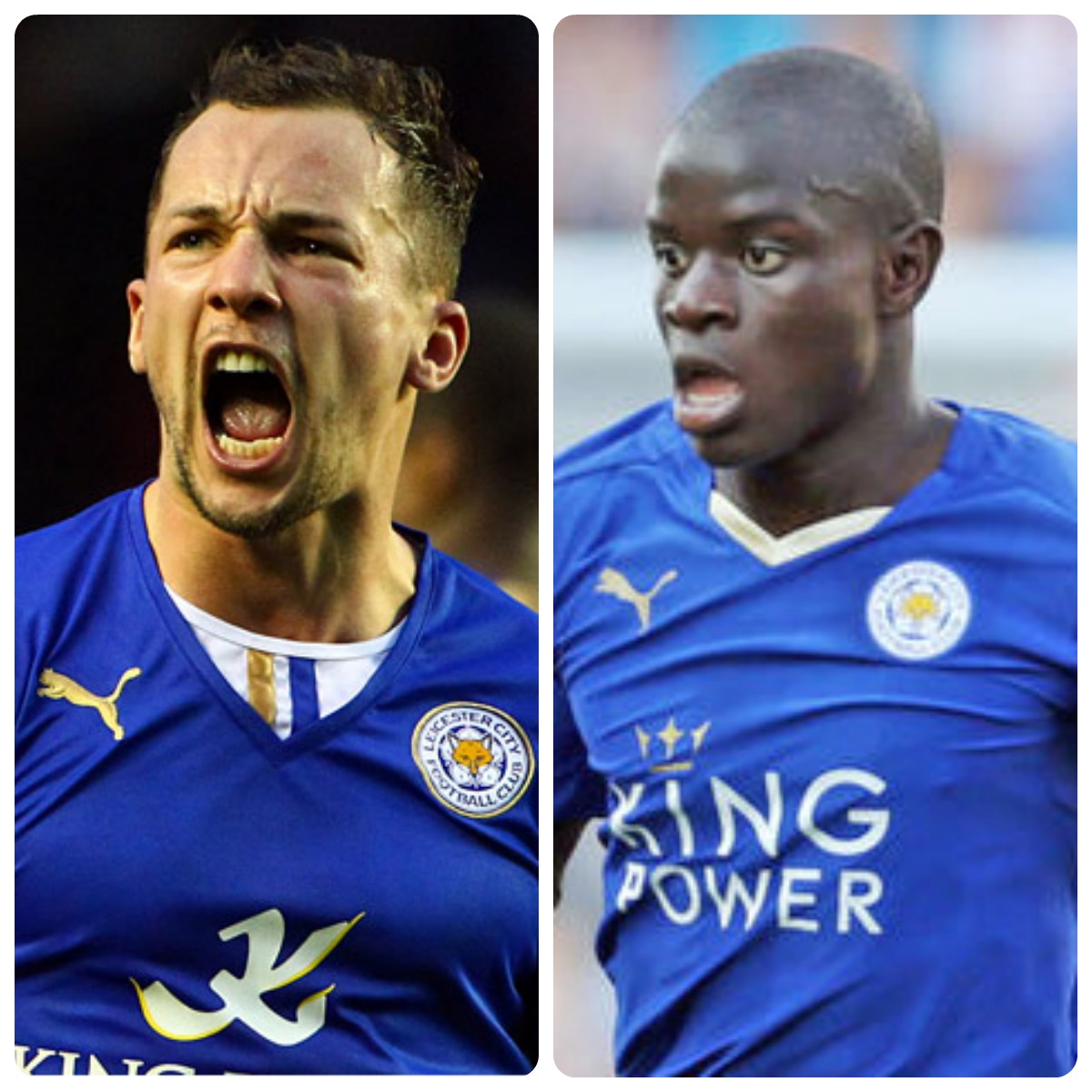 Leicester City sit atop the premier league table with a two point gap between them and Arsenal. Much of their success has been attributed to their goal scorers namely Jamie Vardy and Riyad Mahrez who have scored 33 goals between them. Vardy in particular has been particularly deadly in front of goal having scored 11 on the trot which is now a premier league record. My admiration though is reserved to the two men in the Leicester engine room.
Danny Drinkwater and N'Golo Kante have been immense for Leicester this term. They've been the glue that has held the team together with their tireless work. Kante has cemented himself as one of the best box to box midfielders in the league with his lung-busting efforts this term. The 24-year-old Frenchman has already made over 100 successful tackles, more than any player, and has been integral to Leicester's success. Very few knew about Kante when he first arrived in England on a £5.6 million fee from Ligue 2 side SM Caen and the signing barely made the headlines. What a signing it has proven to be for Claudio Ranieri and his side. It's no coincidence that Arsene Wenger is rumored to be looking at Kante as a midfield enforcer after his consistently impressive performances.
Kantes partner in midfield is the hard running Danny Drinkwater. The former Manchester United player joined Leicester for an undisclosed fee in January 2012 after having spent most of his time as a loanee at a number of clubs not really being able to into the Man United first team. Together with Kante the 25 year old Englishman has made it hard for teams to play. They buffer their defense and are their incessant tackling to break up opposition play make it possible for them to play the 4-4-2 system which has proved so effective for them.
Leicester were pegged back by Arsenal in their 2-1 loss at the weekend but the two men in midfield were excellent throughout the game. The first half was one of the best examples I've seen in recent times of what off the ball football is meant to look like. They hassled the Arsenal players and rushed them into mistakes and as a result, Leicester were first on the scoresheet and deserved their lead. Claudio Ranieri's 4-4-2 system is highly dependent on Kante and Drinkwater staying fit and being as effective as they've been this campaign which is testament to how good these two have been this term. The men who score the goals are always the ones who get all the accolades but my vote goes to these two as MVP's at Leicester.