FC Midtjylland. Founded on 2 February 1999 by a carpenter and a Mercedes Benz dealership owner, the team was a result of a merger between Ikast FS (which also includes tennis, badminton and handball clubs) and Herning Fremad.  Midtjylland plays in the Danish Superliga, and won the national league for the first time in 2015. This little known Danish club defeated Man United 2-1 in their Europa League clash and the English side fully deserved to be booed off the pitch by their traveling fans.
The team has had a meteoric rise to the top of Danish football but by all accounts, they weren't expected to beat United let alone trouble the reds.
United went into the match with 13 injuries and the situation got worse when David De Gea got injured during the pre-match warm up session which meant that Sergio Romero had to deputize for the crocked Spaniard.
United took the lead through Memphis Depay but conceded shortly before half time. That single goal was all the joy they would have as a further goal won Midtjylland the game in their first leg last 32 encounter.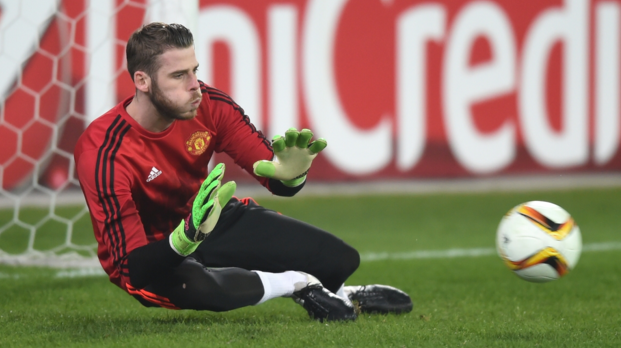 The fans chanted "We are f***** S***, We are f***** S***" at the end of the game and Van Gaal said they were well within their rights to complain after having paid a staggering £71.00 to watch the game excluding air fares. Van Gaal made things worse with his absurd comments about Murphy's Law being the reason that the team lost and not his coaching tactics or the players not being motivated to play for him.
"It is the law of Murphy I think, all the players want to perform in an excellent way. It is not a case of attitude. We were not winning the second balls – that is my analysis" – Van Gaal. 
It is surely time for Van Gaal to get the sack and for Mourinho to step in. The fans have clearly had enough of the Dutchman and it seems the players have given up trying. Without their two injured talismans in Captain Wayne Rooney and the brilliant David De Gea who has kept them in most games this season, one can only foresee the worst for this team in Van Gaal stays at the helm.
The scathing remarks from pundits and ex-players alike can no longer be ignored and the board at man united must make some drastic changes to save the club from further embarrassment starting with the appointment of Jose Mourinho.