Ronaldo has been unsettled at the Barnabeu this year but it still did not prevent him from scoring his 90th champions league goal.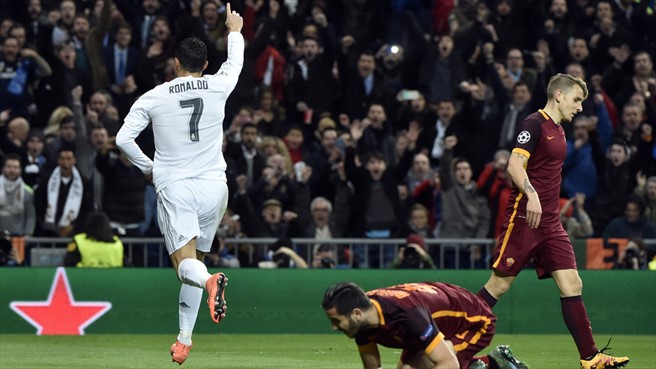 The Spanish giants went into Tuesday's match with a comfortable 2-0 win from the first leg and were favourites to make it to the last eight though not by such a big margin.
The Italians showed early intention to turn around their first leg loss with Mohammed Salah and Edin Dzeko coming close in the early moments of the match.
The near misses cost Roma dearly when Ronaldo scored his first and set up James Rodriguez to score the second as Madrid sailed to the quarters for the sixth successive time.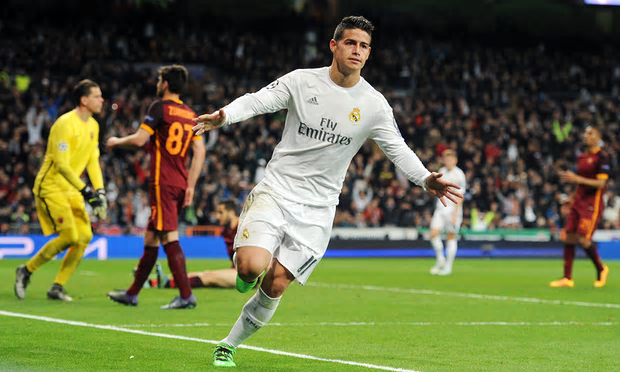 With it Madrid have moved closer to wining the champions league which remains their only hope for silverware as they are trailing badly in the Spanish League and have been disqualified from the Copa Del Rey.
German side Wolfsburg made it to the last eight for the first time in their history thanks to a 1-0 win over Gent in the return match of their Champions league fixture on Tuesday.
The win sees Wolfsburg make it to the last eight on a 4-2 aggregate as they had won the first leg 3-2 away.
The German side will have Andre Schurrle to thank for the goal which sent them to the quarters.
With both sides cautious not to concede, it was a dour first half but it was still the Germans who looked the more aggressive side with Josuha Guilavogui missing to score from 20 yards.