Manchester City made it to the final of the Capital One Cup with a controversial 3-1 win over Everton in their reverse semi-final match on Wednesday night,
With that win, City are through on 4-3 goal aggregate and will play Liverpool in the final set for Wembley Stadium on February 28.
Everton appeared to have everything in their hands when Rose Barkley put them ahead in the 18th minute and added to their 2-1 advantage in the first leg.
However, Fernandinoh levelled matters for City just before the break even then Everton were still in charge and well on their way to Wembley.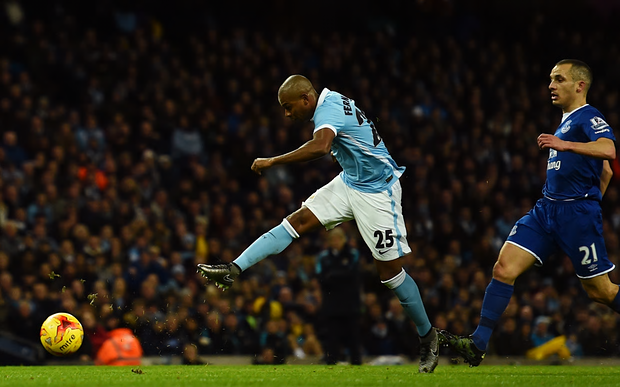 Kevin de Bruyne's controversial goal in the 70th minute stretched City's advantage and it is one that will leave Everton fans feeling a sense of injustice was done on them.
Bruyne's goal was allowed to stand even though the pass he got from Sterling was from a ball that had run out of play.
The sense of injustice appeared to weigh down Everton players after that allowing Sergio Aguero to net the winner for the home side in the 76th minute and with it a final place.
Even before scoring the goal, Aguero looked to be in superb form and had earlier hit the post with a curling effort. City coast Manuel Pellegerini will be hoping he can maintain the same form going into the final match.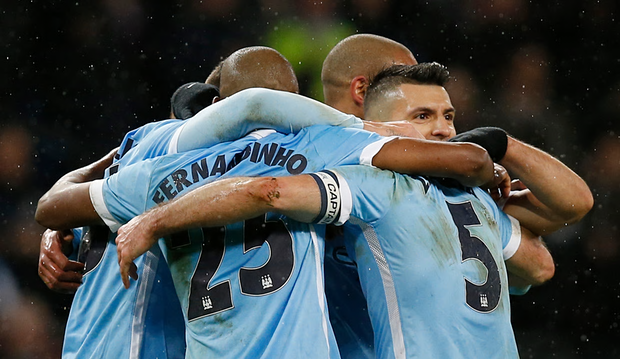 Everton started well and had a few chances to go ahead in the first half. Rose Barkley, the scorer of their opening goal had City defenders on the back burner for a good part of the first half and it was only after he had been subdued that City were able to threaten the Toffies.