Watford won the match 2-1 to book a semi-final place at Wembley and with it also denied the Gunners an opportunity to win the tournament for the third year in a row.
With the Premier League almost slipping through their fingers and no hope of advancing in the Champions league, Arsenal are in danger of missing out on silverware this season.
The FA Cup remained Arsenal's only chance of winning a trophy this season and with it would have made manager Arsene Wenger the most successful in the competition as it would have been his seventh.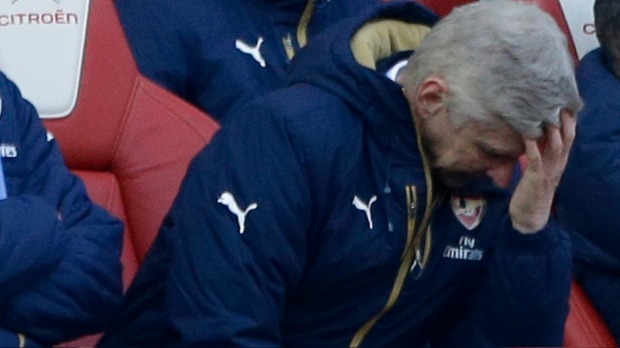 However, defeat at home is bound to raise more doubts about Wenger's ability to guide the side.
This is especially so when you consider that this was the third straight loss for Arsenal at home this season and remains the worst run they have endured since moving to the venue in 2006.
Odion Ighalo and Adlene Guedioura scored a goal each for Watford and Daniel Welbeck's equalizer was not enough to bring the Gunners back into the match.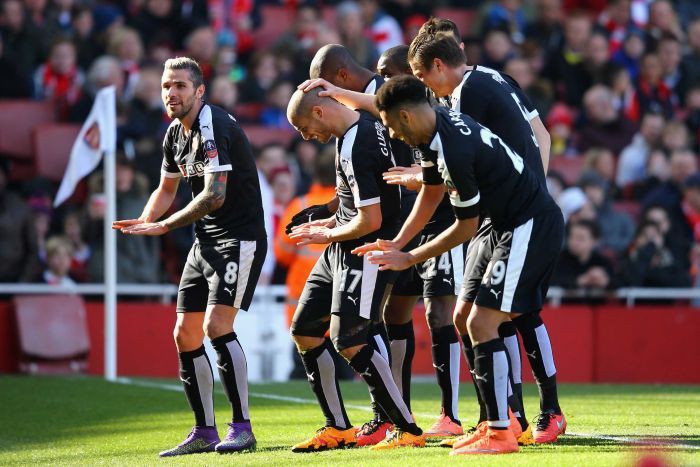 Welbeck who came on a second half substitute was denied a second goal just minutes after he had equalized for the Gunners as he stabbed the ball wide on the turn.
It is the first time since 2007 that the Hornets have made it to the semi-finals of the FA Cup and they deserved it. They came into the match hugely determined and looked dominant. They will be proud of their performance away.
West Ham VS Manchester United
West Ham nearly caused another FA Cup upset after holding Manchester United 1-1 and with it forced a quarter-final replay. 
West Ham went ahead in the 68th minute from a Dimitri Payet's free kick only for Antony Martial to score a late equalizer and put more pressure on Coach Louis Van Gaal.