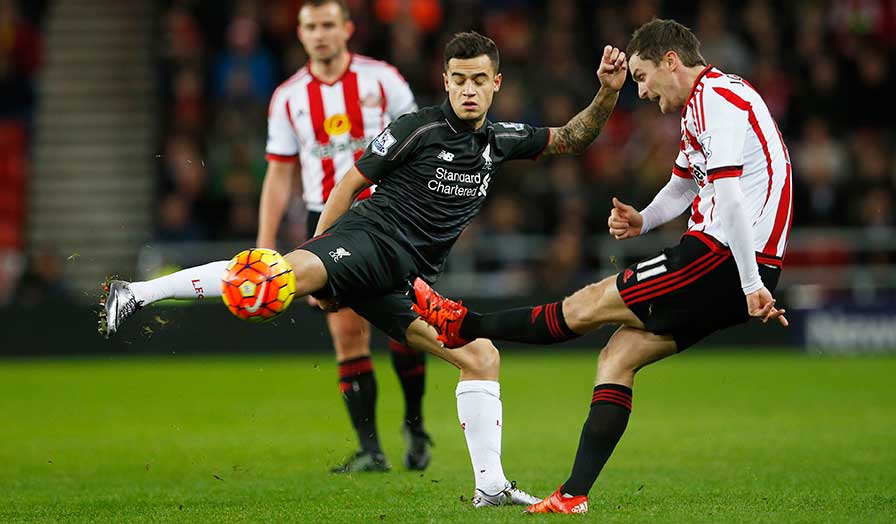 Sunderland conceded their 38th goal in 19 matches after going down 1-0 to Liverpool and it looks like things are getting from bad to worse for the Black Cats.
The loss has left them hanging dangerously in the relegation zone after picking just 12 points.
Besides the narrow win for Liverpool there are three things we can pick from the match.
Christian Benteke cannot stop scoring against Sunderland and for Liverpool
The Belgian scored the only goal that separated the two sides with an early second half strike.
The goal was his sixth in six matches against the Black Cats and proves that he will always guaranteed of a goal when turning up against Sunderland.
Besides that, he also proved his reliability for Liverpool with the goal coming a few days after he scored to bring down Leicester City 1-0.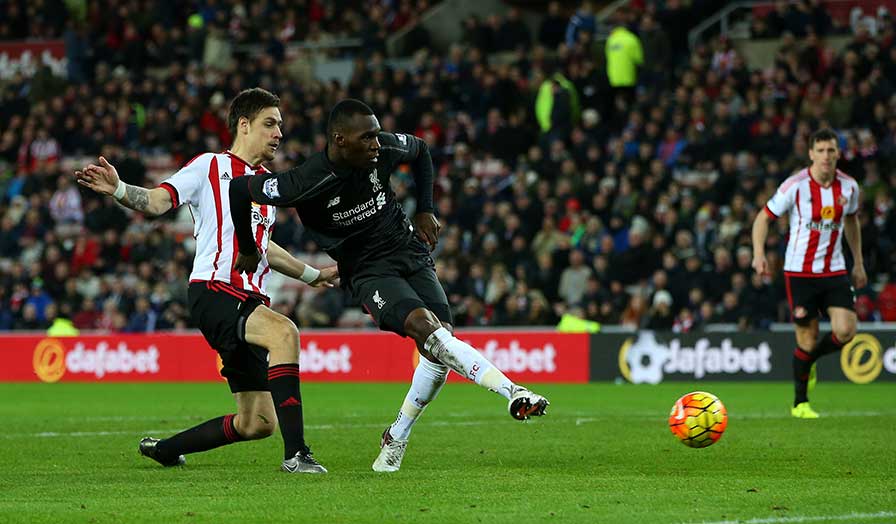 Sunderland failed to concede in the first 12 minutes
The Black Cats have conceded in the first 12 minutes in their last three matches prior to Wednesday's match and the results have always been predictable.
But against Liverpool, Sunderland defended well and went to the break without conceding.
Before the match, coach Sam Allardyce had encouraged his players to ensure they do not concede early. Liverpool were actually lucky to end the first half without going down.
Hiring Allardyce has not helped Sunderland's cause
It is becoming obvious with every passing week that the decision to hire Sam Allardyce in October has not helped the Black Cats at all.
The Englishman took over on October 9 from Dick Advocaat. He took over when Sunderland were placed 19th on the log with just three points from eight games.
Read more: Why Dick Advocaat quit Sunderland
Two months later, the Black Cats remain at the same place with 12 points having increased just nine more points.
It looks like Allardyce has to pull some miracle in the remaining matches of the season for his impact to be felt.
Here's are some tweets about this game:
SA: "The fans were superb tonight. They were disappointed, like us, but they were terrific and tried to spur the lads on."

— Sunderland AFC (@SunderlandAFC) December 30, 2015
Jürgen Klopp's view on tonight's win… #LFC pic.twitter.com/8O8WsFlMmu — Liverpool FC (@LFC) December 30, 2015
Difficult game with highs and lows but the 3 points are the most important! Good feeling to end this year ⚽️ #YNWA pic.twitter.com/06JsARfFZw

— Christian Benteke (@chrisbenteke) December 30, 2015
Back to back wins !!! Solid performance and another 3 points ??? #cleansheet #YNWA pic.twitter.com/KD2Vsmzcbp — Nathaniel Clyne (@Nathaniel_Clyne) December 30, 2015