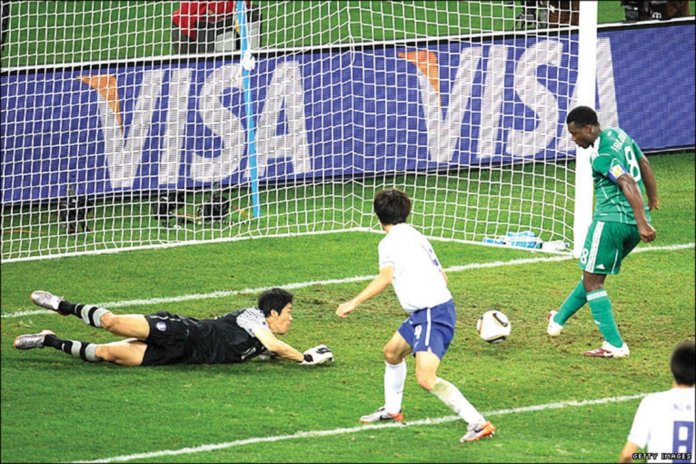 Entering into a World Cup Tournament as a striker means high hopes of glory as a goal scorer but also immense pressure. In 2010 the Super Eagles had one of the deadliest strikers on their team, Nigeria had high hopes of making it out of the group stages with Aiyegbeni Yakubu on the team. He was a premier league player with pace, power and the ability to find the back of the net.
Nigeria was 2-1 down to South Korea and they desperately needed a win to advance from the group stages. It looked as if luck was on their side when the Yak was directly in front of the goals and the ball came his way. All he needed to do was tap the ball over the line instead, the ball bounced off his foot and went in the wrong direction completely missing the goal. Everyone was stunned including Yakubu who didn't know if he should laugh or cry.
The game ended in a 2-2 draw with Nigeria going home. The goal has gone down in history as one of the worst missed goals ever.