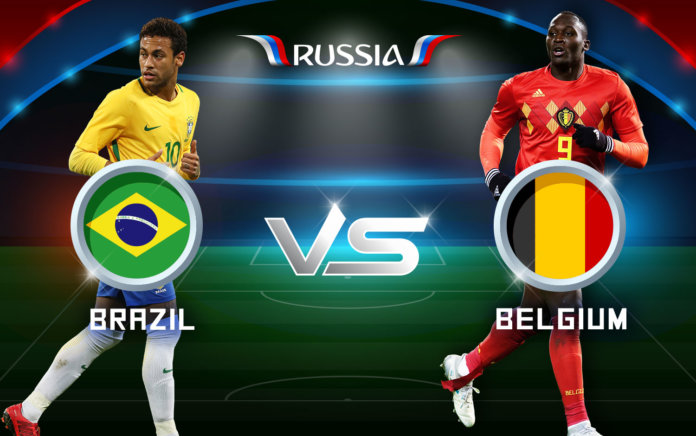 Brazil will take on Belgium for a potentially thrilling 2018 World Cup quarterfinal at the Kazan Arena on Friday, July 6, kick-off at 20h00 CAT.
Brazil
Brazil earned their place in the last eight with a 2-0 win over Mexico earlier in the week. Neymar and Roberto Firmino scored the goals for 'A Selecao' but the most impressive aspect of the South Americans' showing was their resilience in defence, as they rebuffed an 'El Tri' side which came out guns blazing.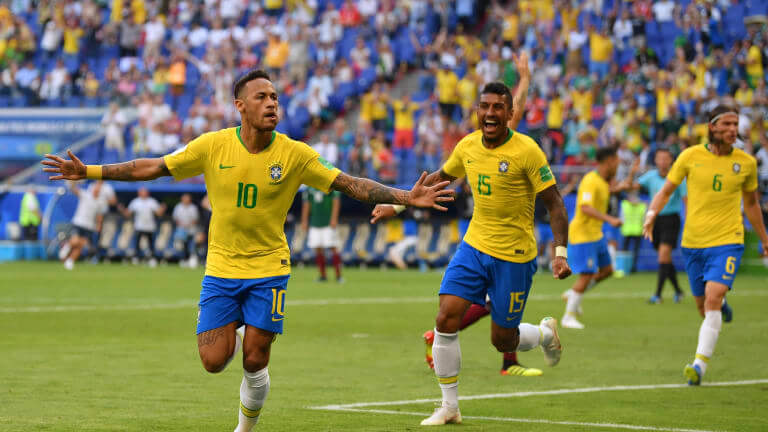 While coach Tite's side has not yet fully 'clicked' in attack, he will be satisfied with a backline which has shipped just one goal all tournament and now racked up three straight clean sheets.
Belgium
If Brazil is to be ironically characterised as the 'immovable object', then Belgium represent the 'unstoppable force', having netted 12 times already at the 2018 World Cup.
And the 'Red Devils' certainly needed their firepower to bail them out in their last 16 clash with Japan, as they fought back from two goals down to level the game through Jan Vertonghen and Marouane Fellaini, before a sweeping counter-attack at the death saw Nacer Chadli score to win the game 3-2.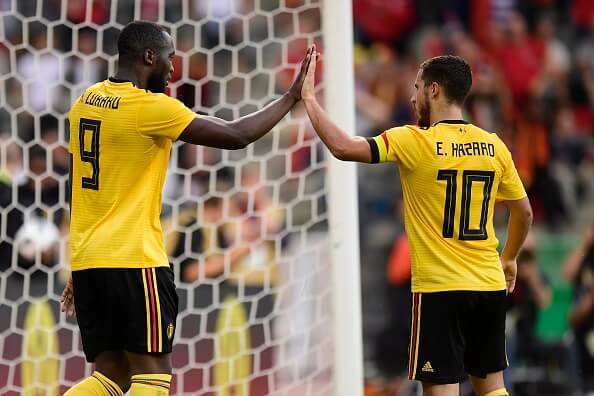 Roberto Martinez's side has versatility and depth – when Plan A wasn't working against Japan, he threw on the aerial power of Felliani and directed his team to start crossing: the tactical switch turned the game back in their favour.
Brazil VS Belgium
Yet Brazil's defence will not be so easily bullied, and the physical battle between Romelu Lukaku and Thiago promises to be a bruising one in which neither will give an inch. The South Americans will be missing Casemiro due to suspension, meaning his likely replacement Fernandinho will have the unenviable task of tracking Manchester City teammate Kevin De Bruyne in midfield.
Add in the likes of Eden Hazard, Neymar, Willian and Dries Mertens, and one can see that this clash has a sheer level of talent on show, that will be unmatched by anything seen up to this point at Russia 2018.
Brazil v Belgium – head-to-head
In head-to-head terms, Brazil and Belgium have met in four previous matches, according to FIFA's statistics database. 'A Selecao' have claimed three wins compared to one for the 'Red Devils', while no games have been drawn.
The teams have met in one previous World Cup match, with Brazil defeating Belgium 2-0 in the last 16 of the 2002 tournament in South Korea and Japan. This is also their most recent clash, and the South Americans, who went to win that tournament 16 years ago, will hope coming up against Belgium again is a good omen.
This time around, Brazil's solidity at the back should give them the edge over the European team and lay the platform for a narrow victory.
Brazil Vs Belgium Stats
Matches played 4
Brazil wins 3
Belgium wins 1
Draws 0
Brazil goals 10
Belgium goals 6