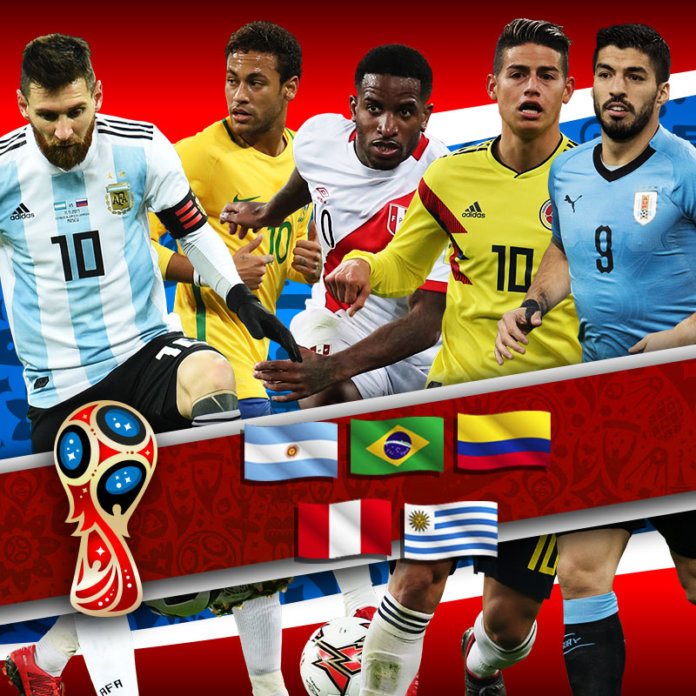 Five teams from South America qualified for the FIFA World Cup 2018. Including the ultimate FIFA World Cup Team Brazil, who has won the most titles. South America is definitely not a region to overlook as four of the five teams are ranked within the top 20 with Uruguay falling in at position 21.
Argentina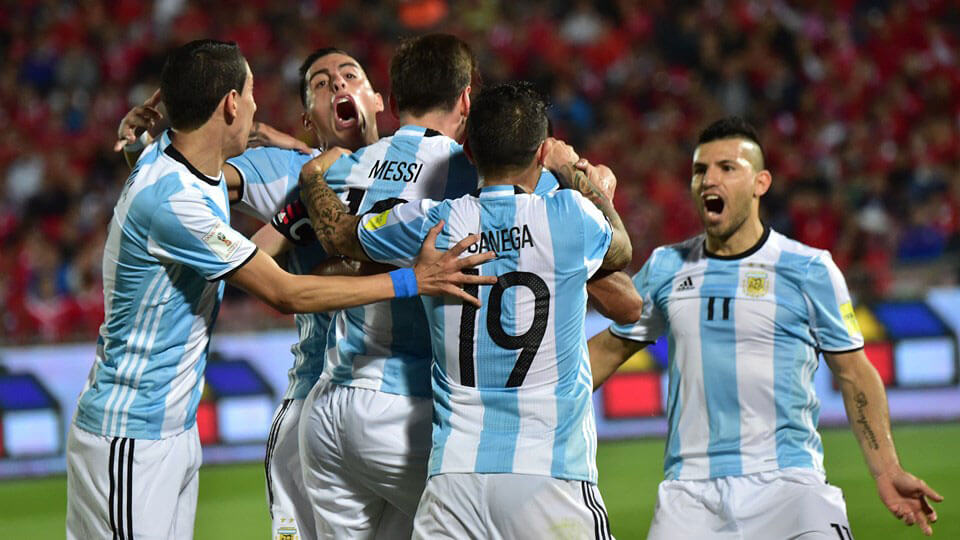 Argentina is returning to the World Cup tournament for their 17th appearance, they already have two championship titles and are ranked 4th in the world. The La Albiceleste's went through two coaches during World Cup Qualifiers before finding their groove with Jorge Sampaoli who previously lead Chile to the Brazil World Cup Knockout stages. Argentina is lucky enough to have one of the best footballers in history on their team. Lionel Messi has been crowned FIFA's player of the year five times, he is captain of the team and this will be his fourth World Cup Tournament.
Argentina drew Group D where they will kick off against Iceland, Croatia and Nigeria.
Brazil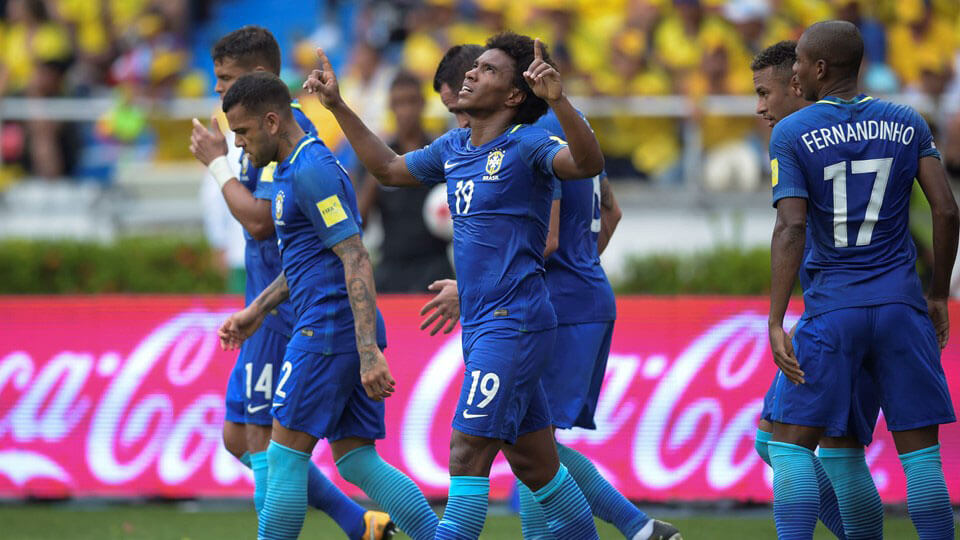 Ranked 2nd in the world Brazil has won a total of 5 championship titles, this is the most titles for one country. They have appeared in a total of 20 World Cups and will be looking to take the number one position back once the tournament kicks off. Brazil was the first team from CONMEBOL to qualify for the 2018 World Cup, under the leadership of Tite they won nine consecutive games to qualify. The Brazilians will be hoping to rely on star player Neymar but, he has been plagued by injury in the build-up to the World Cup. This will be Neymar's second World Cup but, he is already a FIFA Confederations Cup Winner, Olympic Gold medalist and he was part of the 2015 FIFA Club World Cup Champions when he played for Barca.
Brazil is in Group E with Switzerland, Costa Rica and Serbia.
Colombia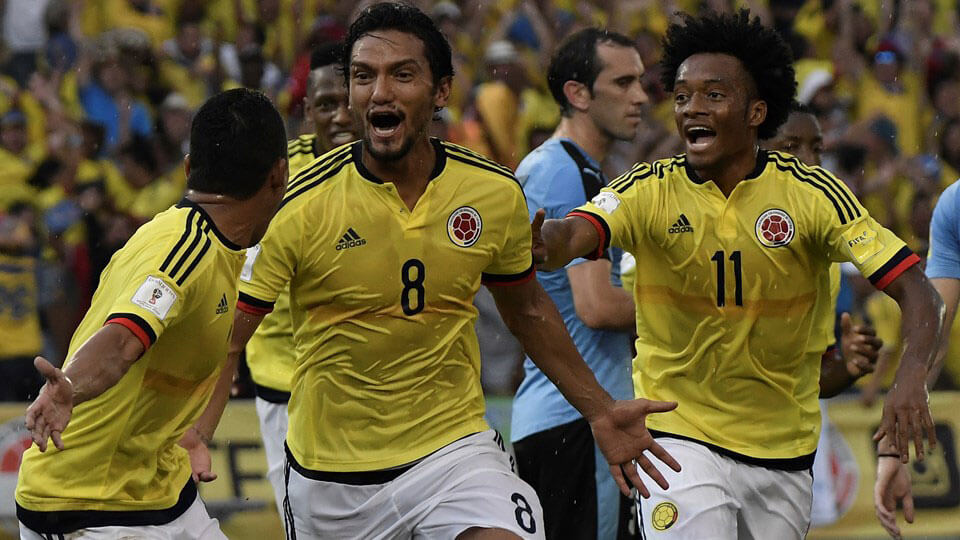 Colombia only has 5 appearances under their belt but, each time they do better and better making it to the Quarter-finals in 2014. The team is ranked 13th in the world but, coach Jose Pekerman has the power ti change that. He has been with the team since 2012 and helped the Los Cafeteros qualify for two World Cups consecutively. Brazil 2014 was a great tournament for the Colombians key player James Rodriguez, he was awarded the Adidas Golden Boot award and we are sure he is eyeing it out once again.
Colombia is in Group H alongside Poland, Senegal and Japan.
Peru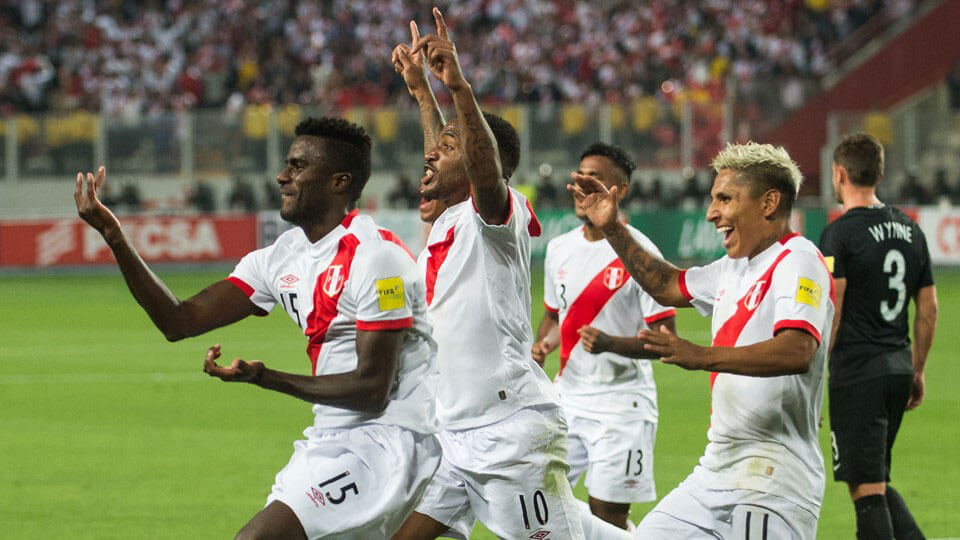 It's been a while since Peru qualified for a World Cup Tournament. They have four appearances so far and are ranked 11th in the world. The man who helped Peru qualify for their first World Cup in 36 years is Ricardo Gareca who was appointed as coach in 2015. Jefferson Farfan proved himself as the key player of the squad when he netted vital goals in the qualifying stages. At the age of 33 this will be his first world cup so he will be hoping to help his team make it through the group stages.
Peru has been drawn in Group C and needs to beat the likes of France, Australia and Denmark.
Uruguay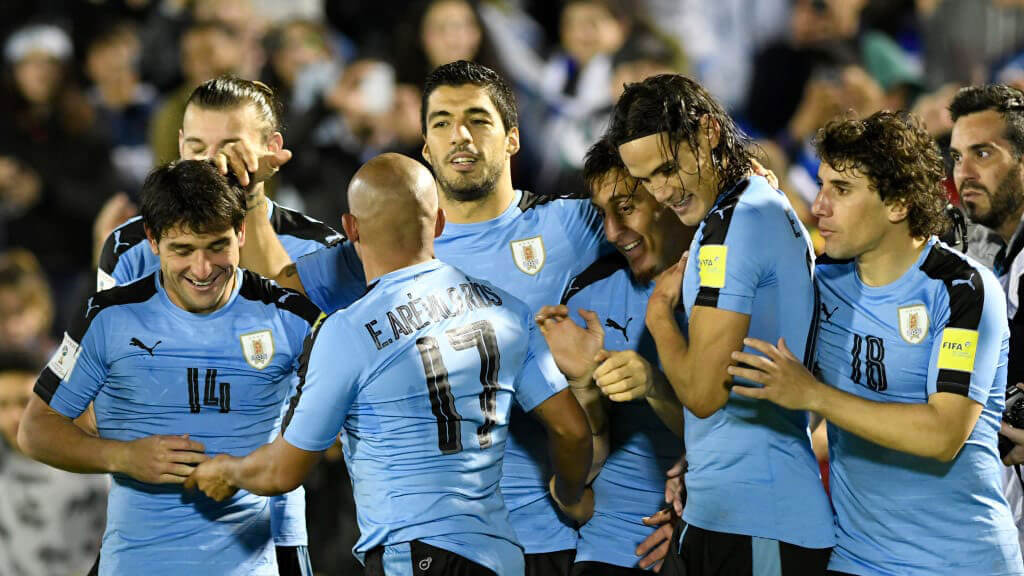 Uruguay has a dozen World Cup Tournaments under their belts and they have claimed the championship titles twice. However, they are the lowest ranked (ranked 21st) South American team at the tournament and the only team outside of the top 20 in their region.  Oscar Tabarez has been with the national team since 1990 he has seen them through three world cup tournaments and their 2011 Copa America win. As the leading goalscorer for Uruguay, all eyes will be on Luis Suarez, this will also be his third World Cup.
Uruguay will be joining the hosts Russia in Group A along with Saudi Arabia and Egypt.