United beat Leicester City 2-1 to help Mourinho begin his reign as Manchester United manager with a trophy while Ibrahimovic was responsible for the winning goal.
United looked dangerous and went ahead just before the half time mark when Jesse Lingard netted the opener.
But Leicester who unexpectedly won the Premier League last season equalised when Jamie Vardy pounced on a back pass by Mouraine Fellaini to beat David de Gea in goal and score the equaliser.
With the match looking headed for a deadlock, Ibrahimovic rose to head home Antonio Valencias cross and with it handed the Red Devils their first trophy of the season.
The Swede lived up to his word as he had promised to help United win the Community Shield and it seems he will be an influential figure in the dressing room this season.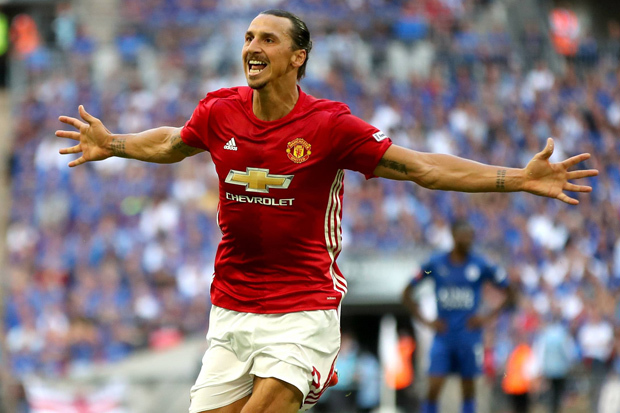 A few months ago, Leicester City bad beaten Chelsea with Mourinho in charge to end their hopes of the Premier League title and Sunday's match therefore had some significance for the Portuguese manager who was glad that this time around it ended well.
But the new United manager still has a lot of work on his hands in turning the team into a title winning side given the kind of influence former manager Luis Van Gaal had on the team.
Despite Sunday's win, there was still a lack of creativity on the United side something that was synonymous with Van Gaal.
Leicester, on the other hand, do not seem to have changed much comparing to their style of play last season. Against United they preferred to stay back and soak the pressure while occasionally breaking through.