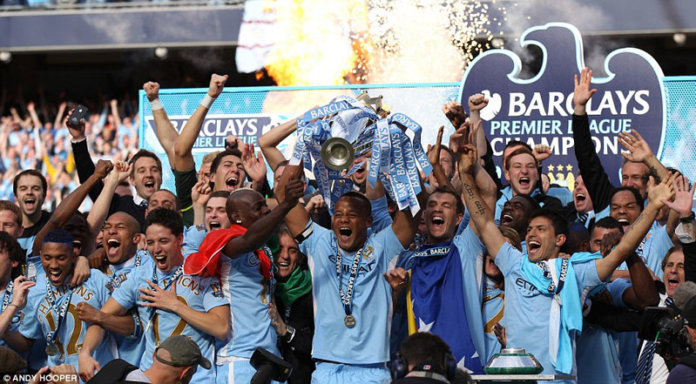 For the third time in seven seasons, Man City has claimed the Premier League Title thanks to Man United's loss against the bottom of the log West Brom. Man United needed to at least draw the game to keep the title race alive but Jay Rodriguez had other plans.
This is exactly what Man City needed after a rough week of going down to their rivals Man United and exiting the Champions League thanks to Liverpool. The Citizens will be riding high for the rest of the tournament and Pep should crack a smile. This will be the third league title for Guardiola who has claimed the title in different countries.
Another person not shy on titles is Captain Vincent Kompany who has now won his third title since joining the Citizens ten years ago. He will be looking to beat Chelsea's old caption John Terry who claimed the title five times when he was at the helm.