Manchester United showed a great improvement even though they were still held by Newcastle United 3-3 in Tuesday's English Premier League match away.
Wayne Rooney's penalty and Jesse Lingard's finish put United 2-0 up but Georginio Wijnaldum and Aleksandar Mitrovic's penalty levelled the scores for the home side. Rooney was to score again but a last gasp goal from Paul Dummett ensured that his side retained a point at home.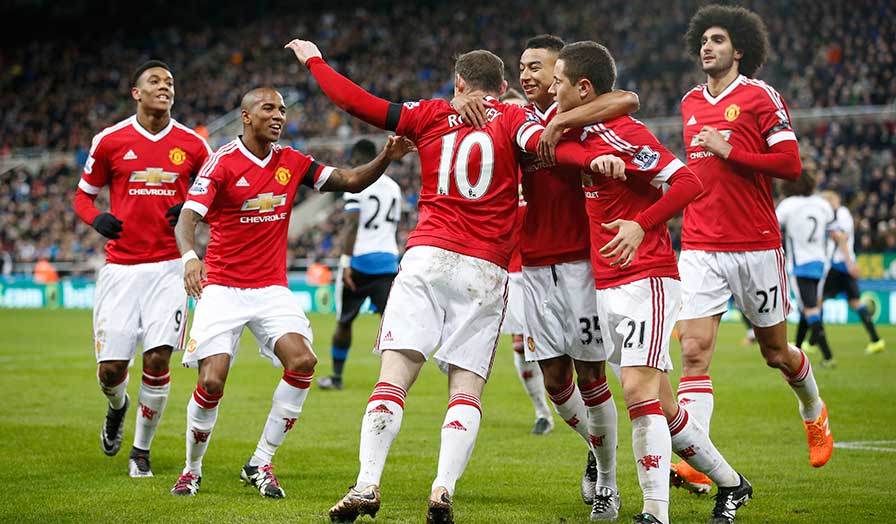 Gone was the boring style of play by United and in its place fans saw a determined side eager to show the world that they are still one of the best teams on the continent.
And Wayne Rooney was by far the man of the match scoring twice and providing an assist for the second as he made history by becoming the first player to have scored more goals against Newcastle United in the league. His tally against Newcastle stands at 14.
Despite United's great attacking prowess, they were still let down by a number of near misses.  Both Lingard and Fellaini had a great chance to score with the latter's shot blazing over from inside the box and Fellaini headed straight at Newcastle United goalkeeper from point blank range.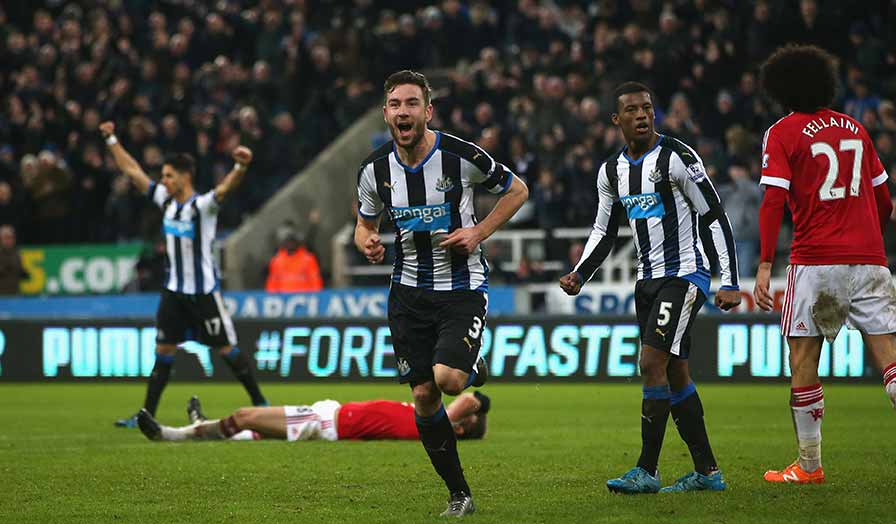 It should be a disappointing for result as they are forced to drop two points after back to back wins in both their league and FA Cup matches.
Though the result does not lift Newcastle United from the relegation zone, it was still a good improvement from back to back defeats.
Aston Villa VS Crystal Palace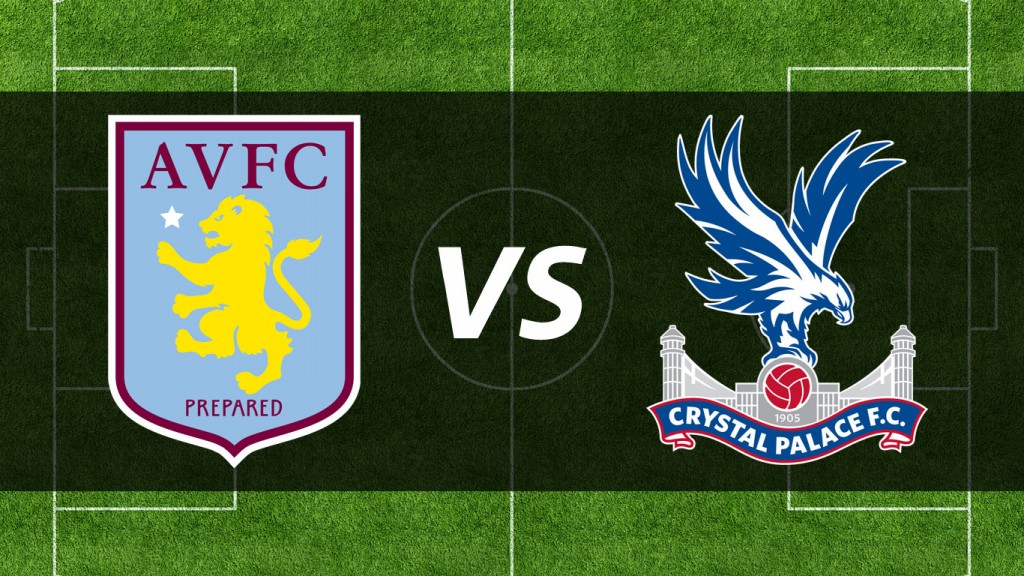 Joleon Lescott delivered the first victory for Aston Villa manager when he scored in a 1-0 over Crystal Palace in another Tuesday night fixture.
The win was a huge relief for Villa fans who until then had not experienced a win in 157 days. The team still remains at the bottom of the log though.