Barca went into the match with a 2-1 advantage from the first leg but ended up losing 4-3 on goal aggregate and with it cut short Coach Luis Enrique's hopes of winning a treble this season.
This was the second time that Atletico is ending Barca's hopes of a last four and the Catalan side will blame their poor defending for the ouster.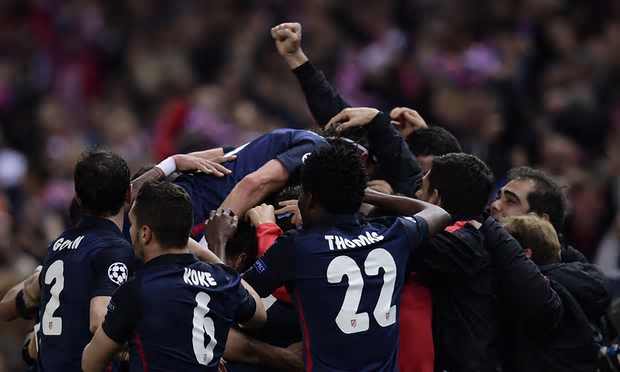 First, the Barca backline did not come down on Griezmann as he slotted home the opener and then the second came late in the match from a penalty after Andres Iniesta had handled in his box.
The European Champions came into the match having lost three out of their four matches in all competitions and were a shadow of the team that conquered Europe last year.
And with Lionel Messi struggling to score goals nothing much was expected from the Catalan side who for the fifth time in a row did not find the back of the net.
The match was not without drama as the referee was forced to book eight players.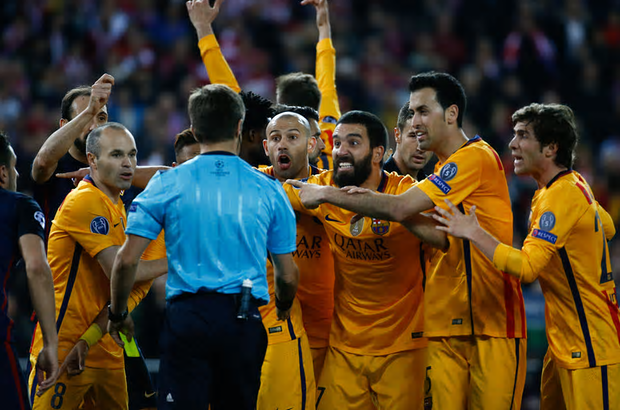 Benfica VS Bayern Munich
In another match, Bayern Munich edged out Benfica to secure their fifth consecutive Champions League semi-final place as the return match ended 2-2.
The German side had secured a 1-0 win from the first leg but was soon trailing after Raul Jimenez headed home to put Benfica ahead.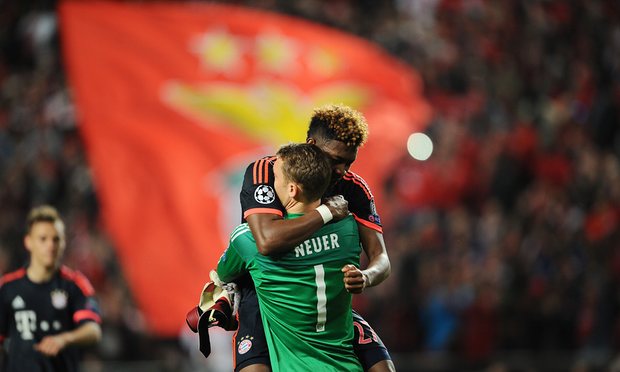 However, Arturo Vidal and Thomas Muller scored to put the Germans back in control.
Even a late free kick curled in by Telisca could not help Benfica progress.