It was a great win for the Gunners and will certainly inspire them as they attempt to revive their title fortunes after going five games without a win.
Olivier Giroud easily took the man of the match honours when he scored twice and was also at his best as he broke an 11 game goal drought.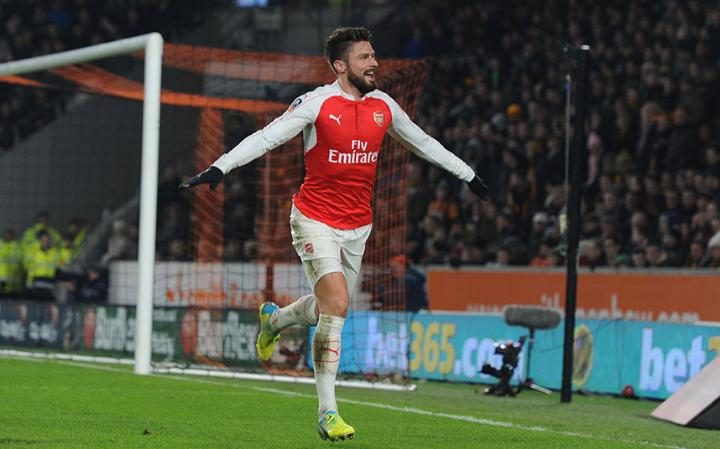 Giroud was restored to the starting line-up after struggling previously to score something that must have hit his confidence levels.
Theo Walcott also netted a double and Arsenal coach Arsene Wenger should be excited that his strikers are scoring enough goals. The England forward just like Giroud has been short in confidence and had not scored in five matches.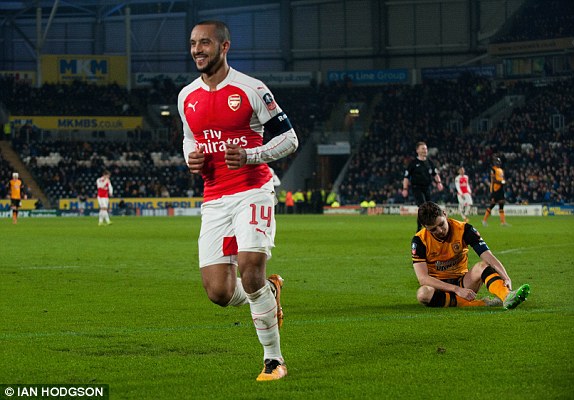 Coming into the fixture, the Tigers had managed to hold Arsenal to a barren draw in the first leg match and were determined to advance through.
For this reason, Hull City employed a three centre-back formation which seemed to work just well in the early minutes of the game. But that was until, Meyler made a mistake and allowed Giroud to score the Gunner's first goal and after that it was a free fall.
Apart from the Gunners making it to the last eight, they also proved their dominance over Hull City as they have now won all their six meetings between the two sides.
Furthermore, the Gunners also retained their record of never having lost an FA Cup match to a lower league side under Arsene Wenger