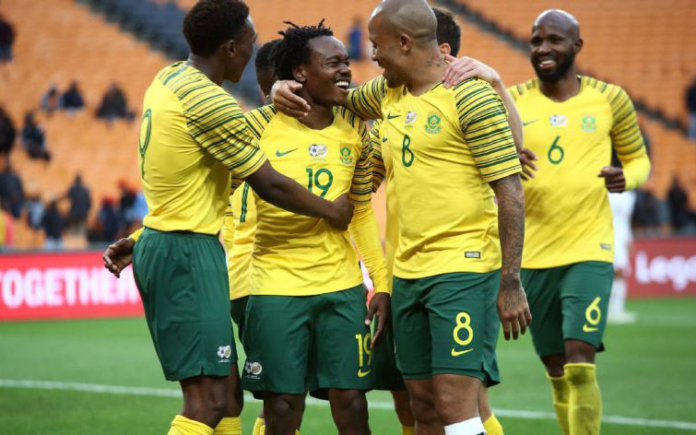 With no EPL taking place over the weekend we take a look at what has been happening in the qualifier rounds of AFCON 2019.
This past week was busy across the African continent with qualifying matches taking place between 10-14 October
Match Day 3
Ethiopia 0-0 Kenya
Zambia 2-1 Guinea-Bissau
Congo 3-1 Liberia
Ghana vs Sierra Leone (cancelled)
Cameroon 1-0 Malawi
Angola 4-1 Mauritania
Cameroon 1-0 Malawi
Gabon 3-0 South Sudan
Togo 1-1 Gambia
Guinea 2-0 Rwanda
Egypt 4-1 Swaziland
Cape Verde 3-0 Tanzania
Ivory Coast 4-0 Central African Republic
Mali 0-0 Burundi
Algeria 2-0 Benin
South Africa 6-0 Seychelles
Uganda 3-0 Lesotho
Equatorial Guinea 0-1 Madagascar
Nigeria 4-0 Libya
Mozambique 1-2 Namibia
Congo DR 1-2 Zimbabwe
Morocco 1-0 Comoros
Burkina Faso 3-0 Botswana
Tunisia 1-0 Niger
Senegal 3-0 Sudan
Match Day 4
Kenya 3-0 Ethiopia
South Africa's Bafana Bafana had the most convincing win with a 6-0 thumping over Seychelles, they now sit in position 1 in Group E with Nigeria hot on their heels. Nigeria can thank Odion Ighalo for his hat trick which helped them take down Libya 4-0.